Print Identification
---
[ Follow Ups ] [ Post Followup ] [ Ukiyo-e Q & A ]
---
Posted by James Fray (173.167.76.235) on August 01, 2019 at 22:52:28: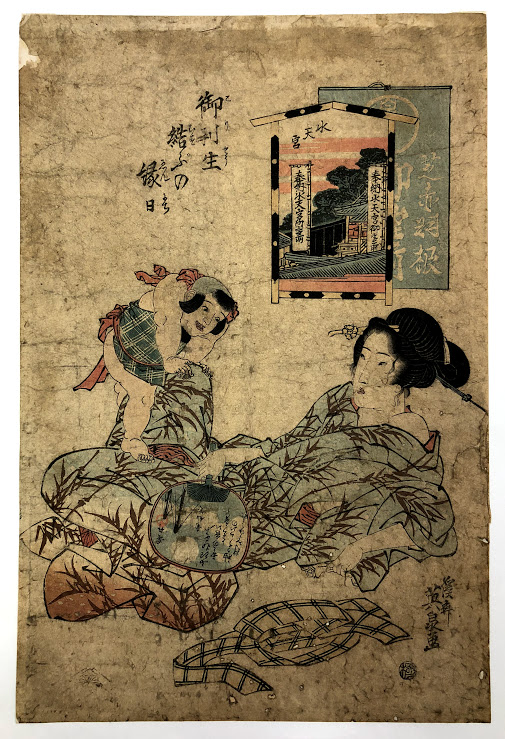 https://data.ukiyo-e.org/uploads/images/187672c5eb16bc117f2afea1d5c9d8fb.jpg
I've figured out that this print is by Eisen, and is from the series Gorisho musubu no ennichi (please correct if wrong). But can anyone read the title, or tell me what is going on in the scene and inset? Thank you!


---
---