Identify artist
---
[ Follow Ups ] [ Post Followup ] [ Ukiyo-e Q & A ]
---
Posted by Chris Brooks (136.34.249.19) on August 12, 2019 at 19:50:14: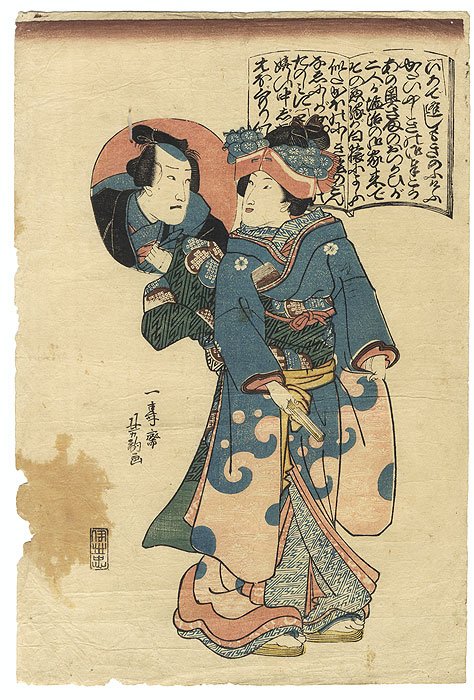 https://data.ukiyo-e.org/uploads/images/9c7f27e91e5fc24cac393368df743379.jpg
Hello
I have a simple print of a woman but I can't identify the artist. It is signed and the last name looks like it starts with 'Yoshi' but I can't locate the second character in several sources of artists names. Any assistance is greatly appreciated.
Thanks
Chris


---
---