help with collector's seal
---
[ Follow Ups ] [ Post Followup ] [ Ukiyo-e Q & A ]
---
Posted by Willie Howard (71.10.236.201) on August 14, 2019 at 17:55:29: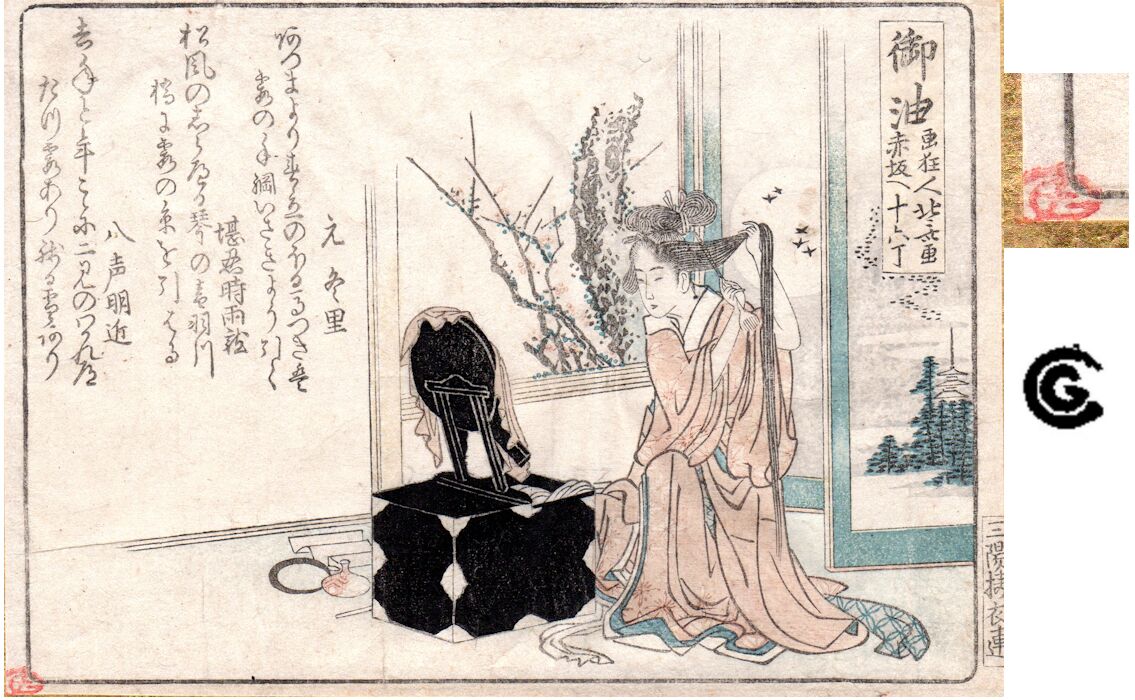 https://data.ukiyo-e.org/uploads/images/6dbee3ac5bd6b052f106a1ad126470b9.jpg
I have a Hokusai Tokaido (1804) print that has what I think is a collector's seal in the lower right corner. I have been unable to find any matches. The closest I have gotten is the seal of George Clausen (British painter) which I have included in the image, but certainly not the same seal. I'm hoping someone might know this seal, or point me in the right direction.


---
---