Identity of artist
---
[ Follow Ups ] [ Post Followup ] [ Ukiyo-e Q & A ]
---
Posted by Chris Brooks (136.34.249.19) on August 28, 2019 at 02:26:45: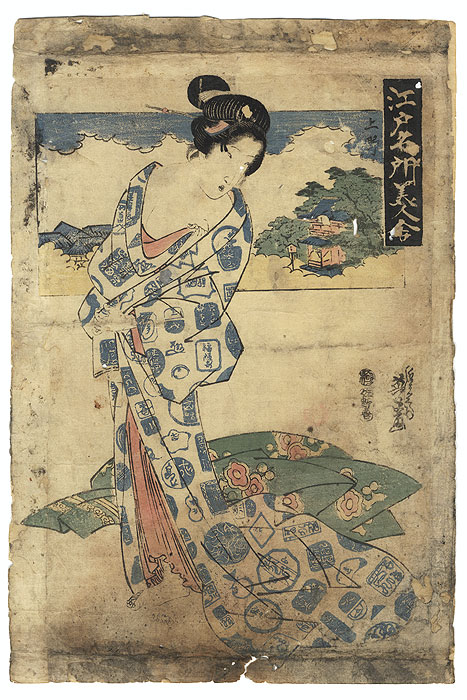 https://data.ukiyo-e.org/uploads/images/2ddda540b6e33b2ef297fdca1101c80f.jpg
This print is in rather bad condition but I'm still curious as to who the artist might be. I can see the Kiwame censor seal but the publisher seal is hard to read. The signature is very hard to see but there are two columns, looks like the first character of the right column is 'ichi' and the third could be 'sai' The first character of the other could be 'Yoshi' and the third character is 'ga'
I've checked multiple directories of artist signature and haven't found a reasonable match.
Thanks
Chris


---
---