print published by Tsunenobu
---
[ Follow Ups ] [ Post Followup ] [ Ukiyo-e Q & A ]
---
Posted by manuD (78.220.151.197) on August 30, 2019 at 08:58:54: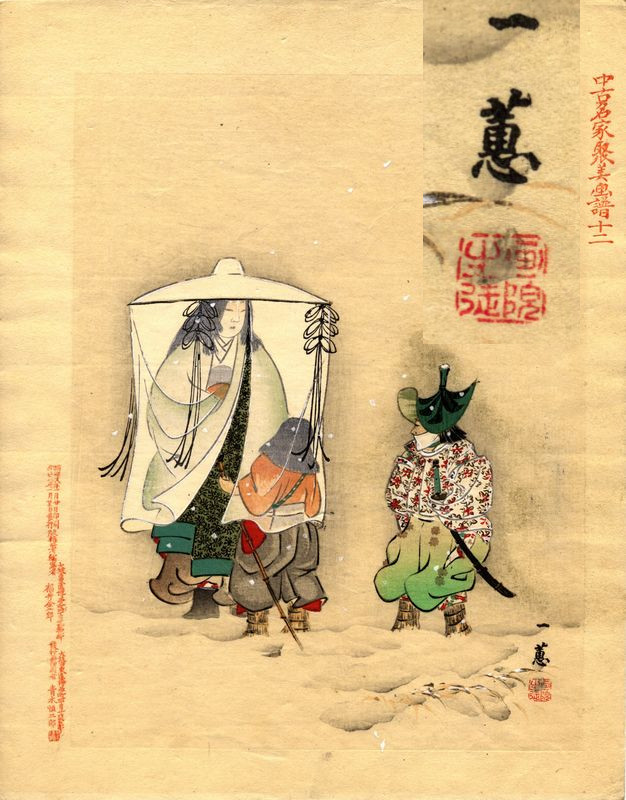 https://data.ukiyo-e.org/uploads/images/81118ad7802e4cda39ffa4acca343443.jpg
This is a print in a series entitled 中古名家聚美画 and published by Tsunenobu in 1895, with recarvings of old masters' art. Who is the artist? I read something like 一蕙, and in the seal I read the two top characters as 生画. The other print in this series that I have is signed Mori Sosen (1747-1821).



---
---