Unidentified Japanese Woodblock Print
---
[ Follow Ups ] [ Post Followup ] [ Ukiyo-e Q & A ]
---
Posted by Baptiste (82.251.48.76) on September 04, 2019 at 13:36:50: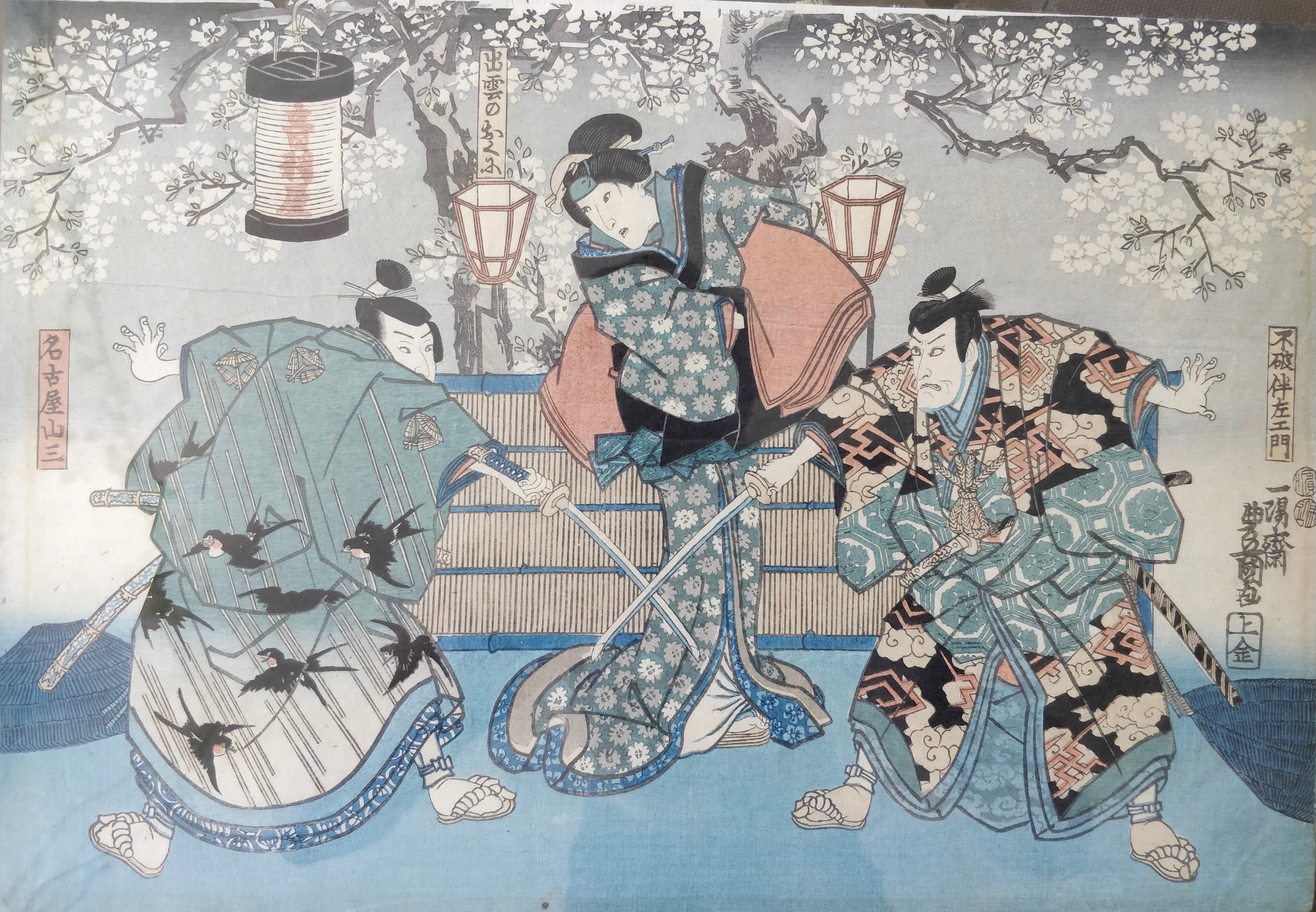 https://data.ukiyo-e.org/uploads/images/da1a0317b4e365656370b23faefb1404.jpg
Hi everyone !
I had this print at home. I tried to find a similar copy through ukiyo-e.org but I didn't manage to find anything similar. Furthermore, I can not read Japanese...

If anybody has the beginning of an idea ?


---
---