Identification of another surimono artis
---
[ Follow Ups ] [ Post Followup ] [ Ukiyo-e Q & A ]
---
Posted by John Lord (120.148.173.139) on September 10, 2019 at 09:16:02: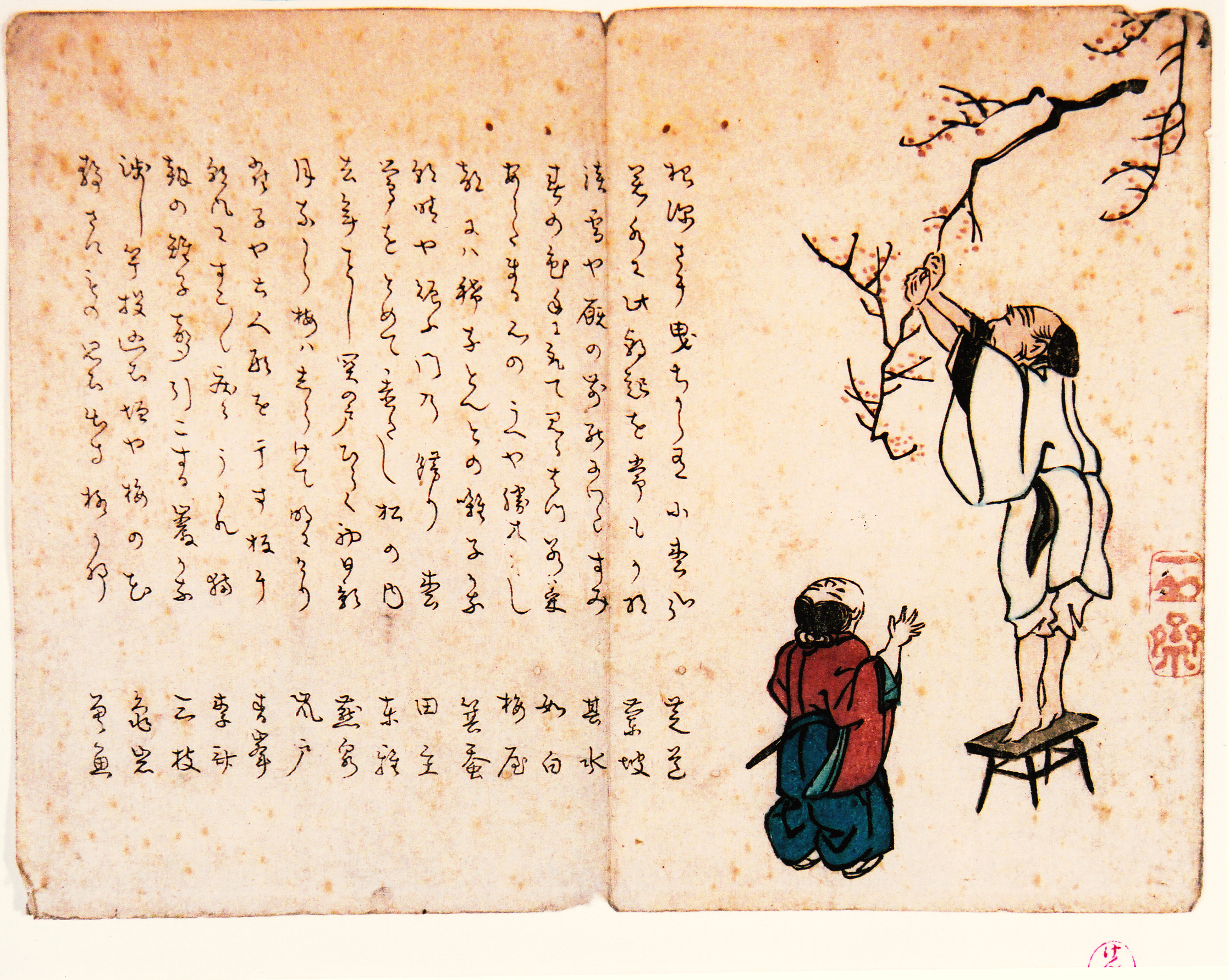 https://data.ukiyo-e.org/uploads/images/926d0b1a944258d8159c5cbbb5a69a83.jpg
Again, help! The signature on this surimono (?) of fruit pickers looks very similar to another signature I found which reads "Oju Sosai Eisen". And the seal closely resembles a seal identified as "Ikkyusai".
If possible, a translation of the text would be much appreciated.
On the folder containing this print is the collector's seal of Heinz M. Kaempfer.
Many thanks,
John Lord
---
---