Kunimasa I actor hosoban
---
[ Follow Ups ] [ Post Followup ] [ Ukiyo-e Q & A ]
---
Posted by Guy Pepermans (84.197.53.216) on September 13, 2019 at 16:05:54: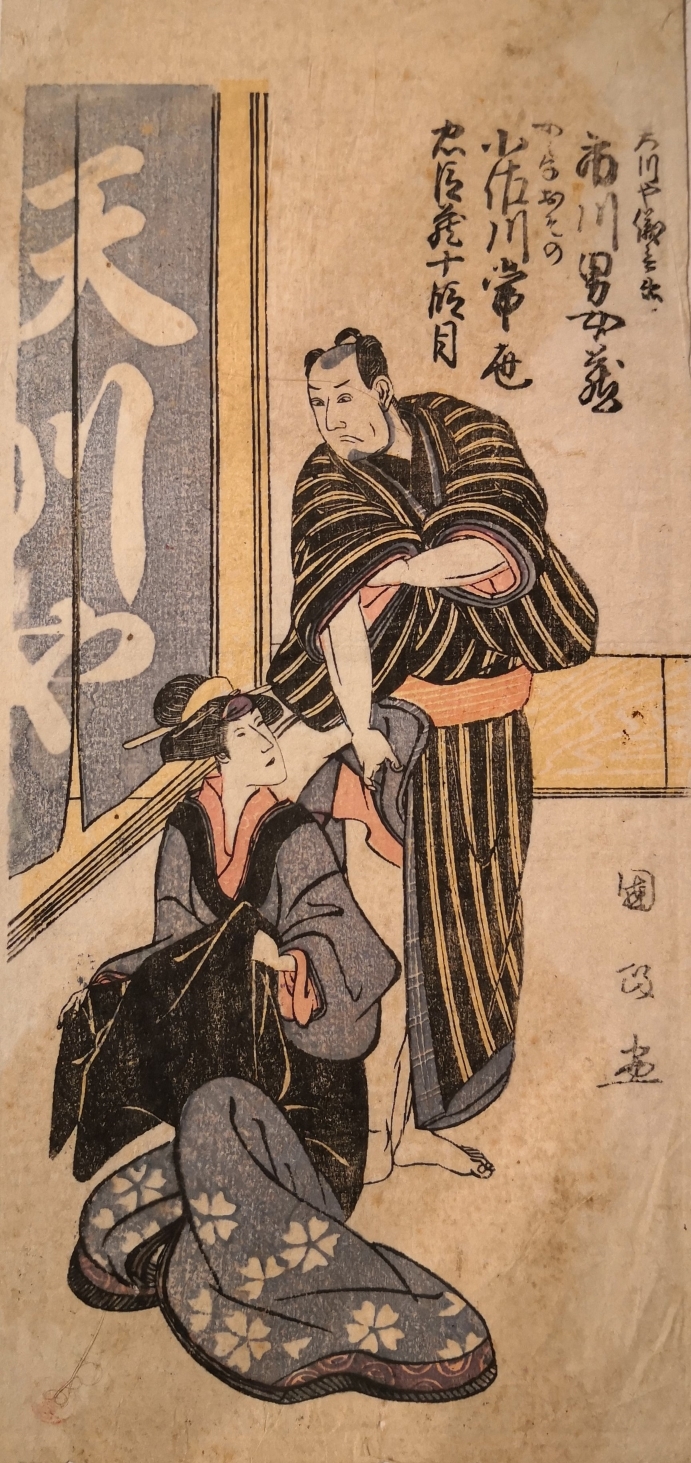 https://data.ukiyo-e.org/uploads/images/dffbc2cc0d42b4ed806157c635d0f3e5.jpg
This actor hosoban by Utagawa Kunimasa I depicts Ichikawa Omez˘ I (市川男女蔵 - 1781-1833) and Osagawa Tsuneyo II (小佐川常世 - 1753-1808).
Can someone identify the actor roles, kabuki play and the performance date?
I don't know if this print by Kunimasa I is already recorded. Please let me know if this is the case.
Thanks in advance,
Guy.


---
---