Heron/Crane Print Needing Identification
---
[ Follow Ups ] [ Post Followup ] [ Ukiyo-e Q & A ]
---
Posted by Martha Roberts (166.137.136.124) on September 15, 2019 at 22:39:48: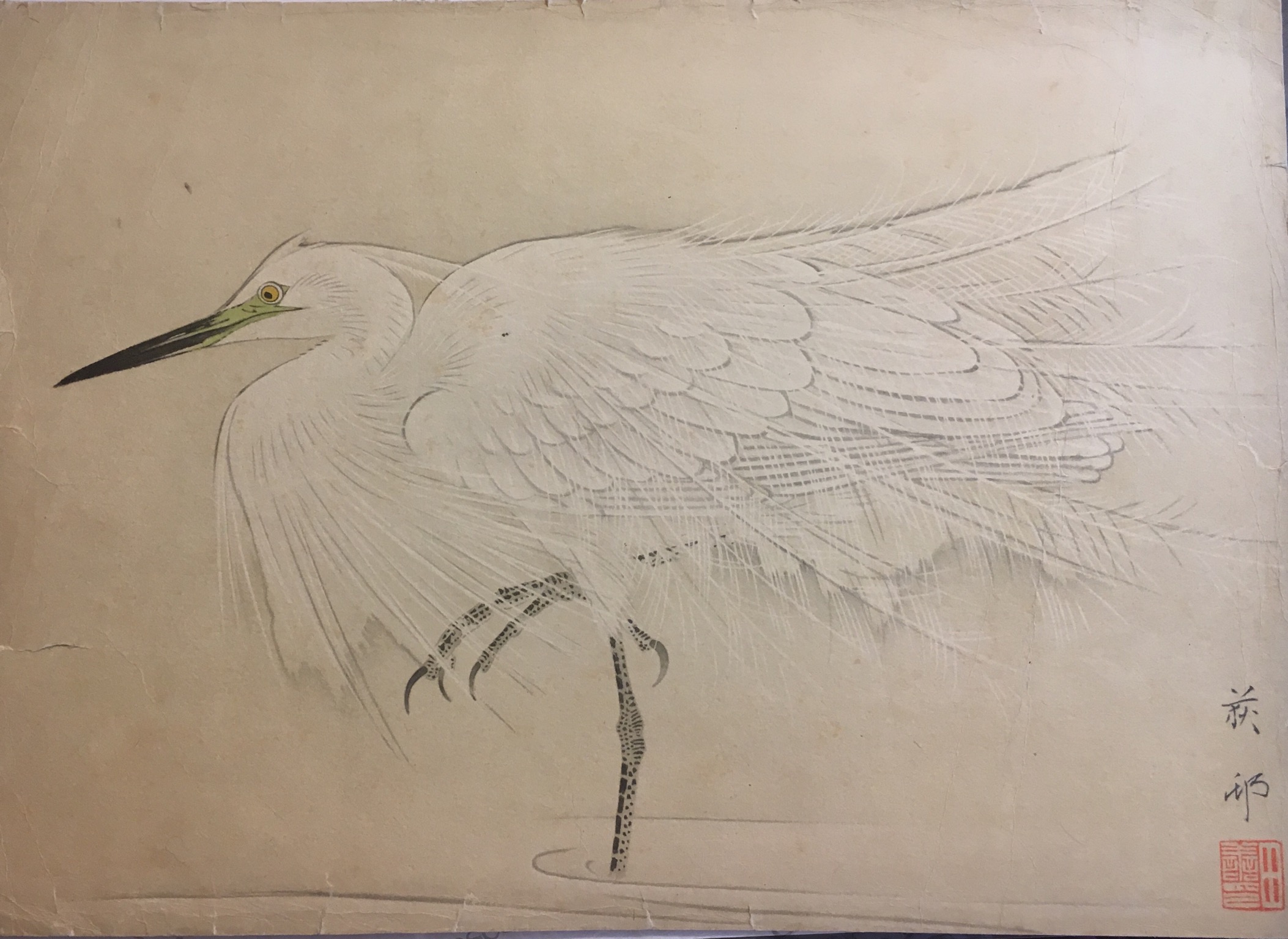 https://data.ukiyo-e.org/uploads/images/970c523e1d313141870538b18c5e05ef.jpg
Hello! I was wondering if y'all can take a gander at who did this print, when, where, etc. anything helps! The seller was at a Ootsuki festival this weekend and had some other identified/authentic prints and had no leads on this one.
Thank you for your time!
-Martha


---
---