Help in identifying Kunisada print
---
[ Follow Ups ] [ Post Followup ] [ Ukiyo-e Q & A ]
---
Posted by Donna Levinsohn (69.202.141.227) on September 24, 2019 at 02:00:24: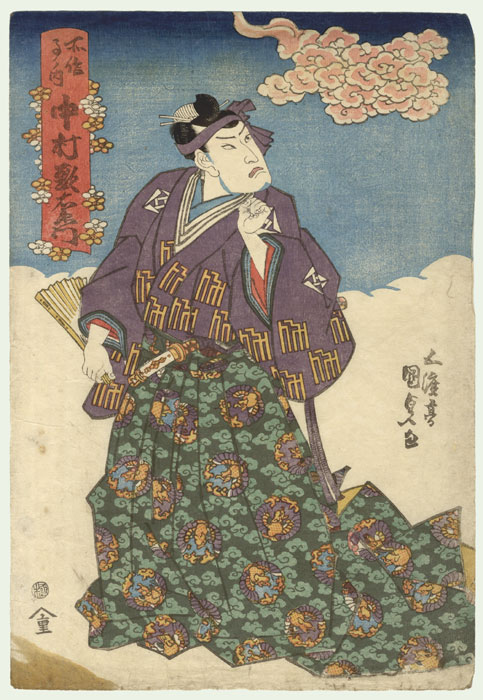 https://data.ukiyo-e.org/uploads/images/ed3b449feb52fd09a280daa817d6a9b8.jpg
I got no matches for this print on the "Ukiyo-e Search." It's a Kunisada print that I bought from Fuji Arts in 2008, described only as "Samurai and Clouds." I do not read Japanese, but the signature on the right, according to the websites I consulted, says Gotatei Kunisada ga (used 1811-1844). Similarly, the kiwame approval seal on the bottom left was apparently used through 1841. Can anyone please read the title of the print or tell me anything else about it? Thanks.


---
---