Re: HIROSHIGE III????
---
[ Follow Ups ] [ Post Followup ] [ Ukiyo-e Q & A ]
---
Posted by Alec W. (174.105.163.103) on September 29, 2019 at 16:11:33:
In Reply to: HIROSHIGE III???? posted by GARY SCHREFFLER on September 28, 2019 at 15:07:23: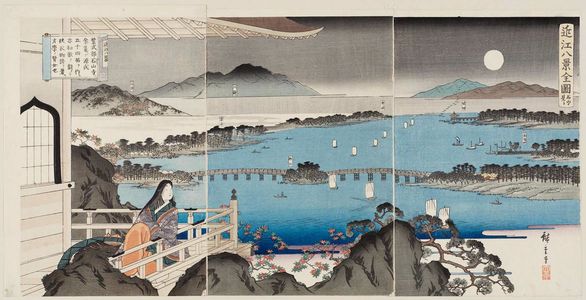 https://data.ukiyo-e.org/mfa/scaled/sc215481.jpg
There exists a very closely-related design, but with the figure seated, and missing the colophon:
https://ja.ukiyo-e.org/image/mfa/sc215481
As you can see, MFA attributes theirs to Hiroshige I, but BM to Hiroshige III. Apparently BM actually owns the blocks to that design, and their impression is from an atozuri print run in 1985.
-A


---
---