Re: Artist signature
---
[ Follow Ups ] [ Post Followup ] [ Ukiyo-e Q & A ]
---
Posted by Hans Olof Johansson (80.217.98.9) on October 02, 2019 at 00:21:50:
In Reply to: Re: Artist signature posted by Alec W. on October 01, 2019 at 14:19:50: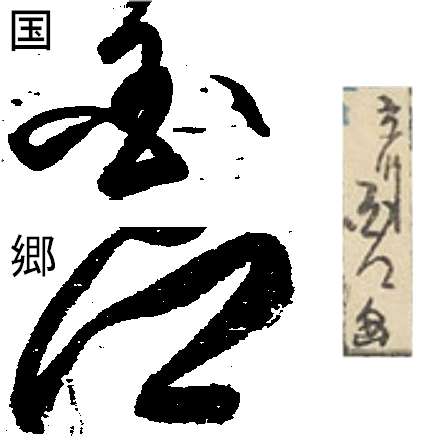 https://data.ukiyo-e.org/uploads/images/3e27fe5c3ac6b85b22390bc213763b6a.jpg
Japanese cursive writing seems impossible to master, but I strongly believe that Alec is right. Take a look at these examples of 国 (kuni) and 郷 (sato) respectively. The source is the website that Alec linked to.



---
---