Re: Artist signature
---
[ Follow Ups ] [ Post Followup ] [ Ukiyo-e Q & A ]
---
Posted by Hans Olof Johansson (80.217.98.9) on October 02, 2019 at 08:17:37:
In Reply to: Re: Artist signature posted by Hans Olof Johansson on October 02, 2019 at 00:21:50: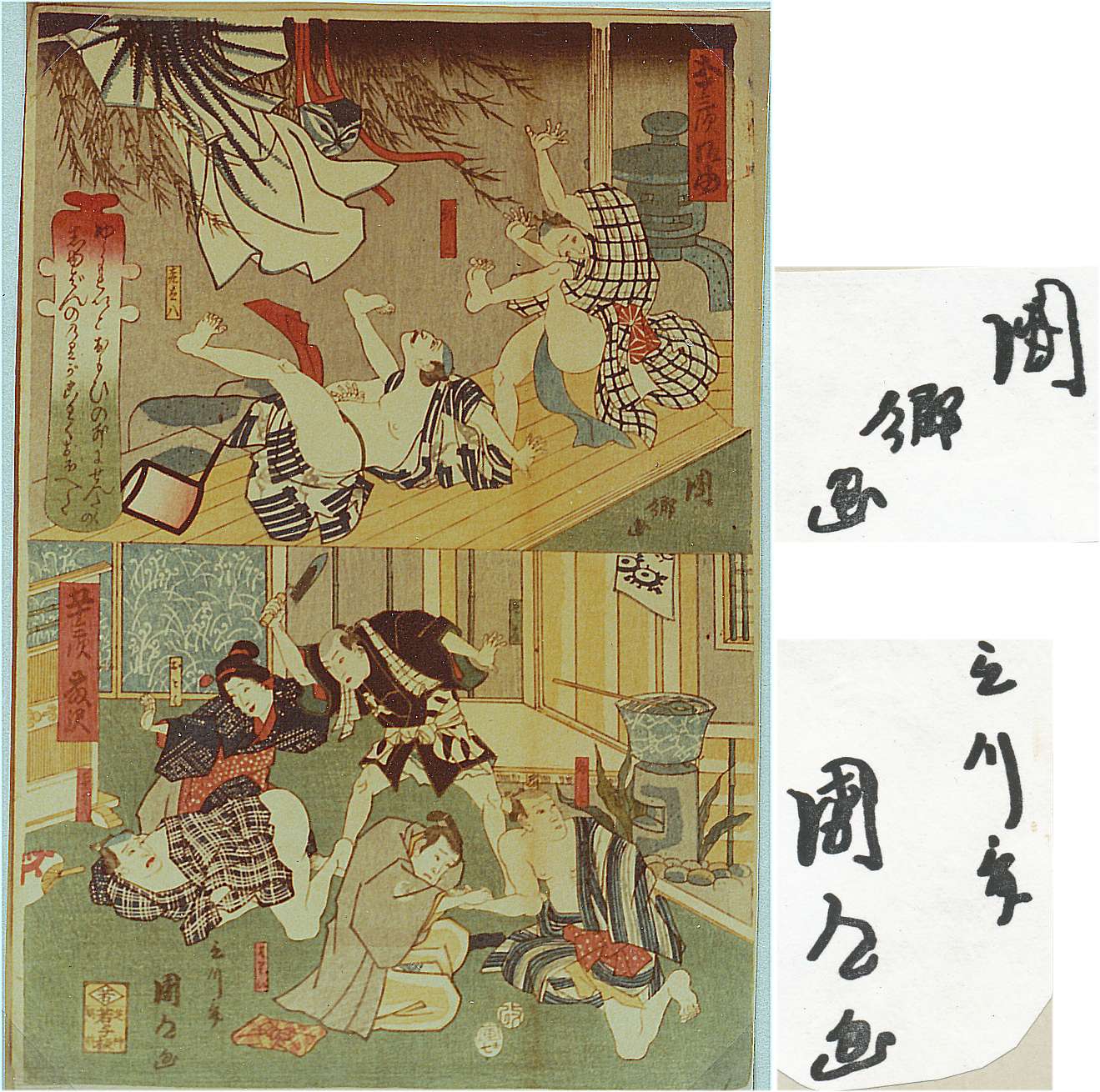 https://data.ukiyo-e.org/uploads/images/9cd58de32cf4f7f80582d8ba8c863aa8.jpg
I knew I had some kind of proof, and this morning I fond it. About 40 years ago I saw this double print by Kunisato. In those days there were no scanners or digital cameras, but I took a quick picture of the print and tried copying the signatures by hand as accurately as I could. And some time later I was able to identify the artist.
So take a look at the sato character in the lower signature.
---
---