Re: Artist signature
---
[ Follow Ups ] [ Post Followup ] [ Ukiyo-e Q & A ]
---
Posted by Hans Olof Johansson (80.217.98.9) on October 02, 2019 at 10:38:49:
In Reply to: Re: Artist signature posted by Guy Pepermans on October 01, 2019 at 21:42:39: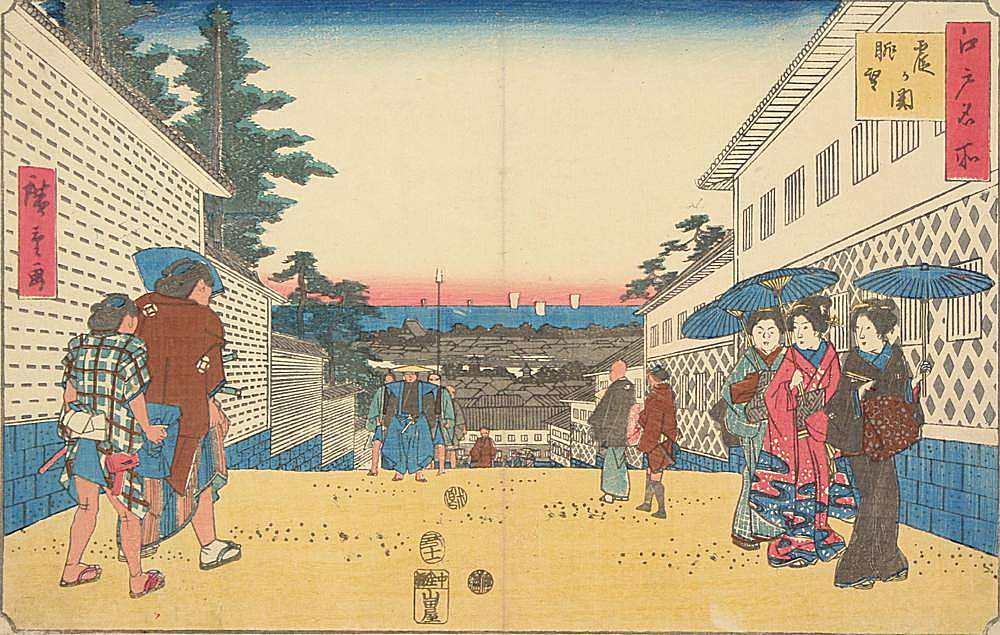 https://data.ukiyo-e.org/uploads/images/6ef76881328c392d71d2ac0a49d87990.jpg
This is Hiroshige's take on Kasumigaseki (from the opposite direction) in a series from 1853 - probably a year or so before Kunisato's print. Note that the series title (Edo meisho) is the same and the cartouches in the upper right corner as well as the concave corners almost identical. Looks like an attempt to make some money on a more popular artist's work, doesn't it?


---
---