Re: Info on print series
---
[ Follow Ups ] [ Post Followup ] [ Ukiyo-e Q & A ]
---
Posted by Hans Olof Johansson (80.217.98.9) on October 07, 2019 at 12:58:44:
In Reply to: Re: Info on print series posted by Plasmo on October 06, 2019 at 19:46:31: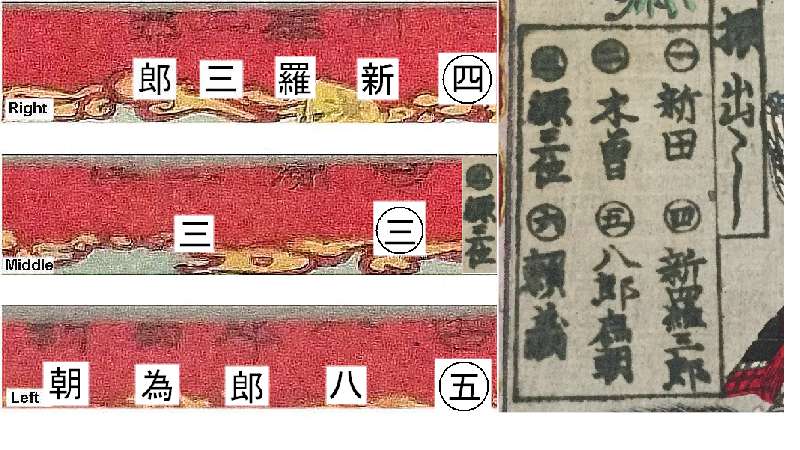 https://data.ukiyo-e.org/uploads/images/3e963f5ef2d86dd13466dc086b049272.jpg
Plasmo,
Thanks for pushing me in the right direction. As you well know, reading Japanese is not a strongpoint of mine. :-)
The fragmented text in the upper margin on some of these prints didn't turn out to be as informative as I was hoping. Apparently it's only numbers and names identifying the depicted people, according to a list on one of the prints. I couldn't identify #3, though.
Best regards,
Hans Olof



---
---