Re: And Another
---
[ Follow Ups ] [ Post Followup ] [ Ukiyo-e Q & A ]
---
Posted by Hans Olof Johansson (80.217.98.9) on October 12, 2019 at 09:04:04:
In Reply to: And Another posted by Gary Schreffler on October 09, 2019 at 01:13:19: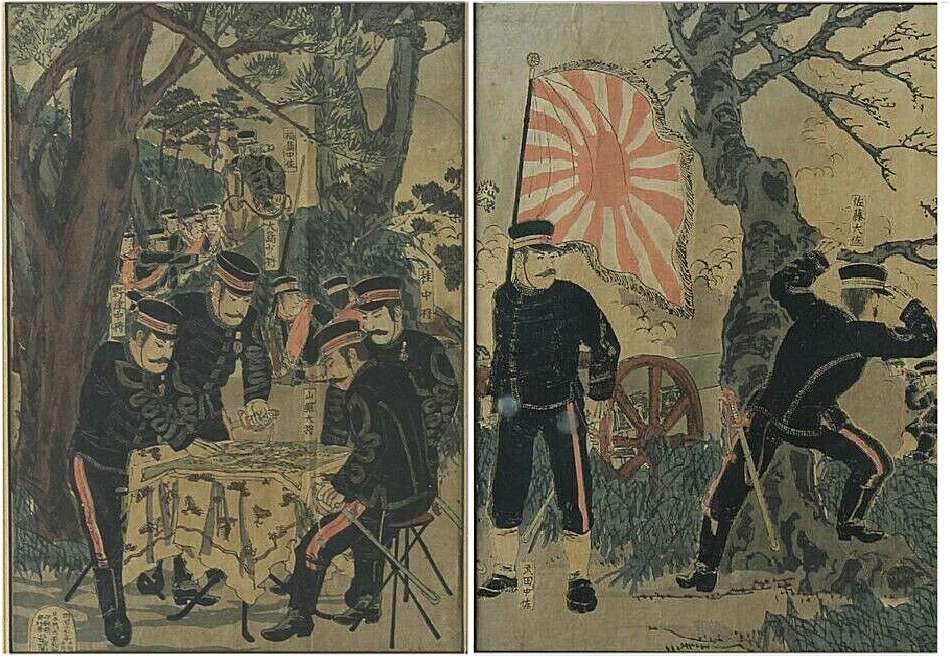 https://data.ukiyo-e.org/uploads/images/beda5a3c4a598fe4d9cabce3ee3d32be.jpg
Gary,
Your two prints depicting soldiers appear to be panels from the same triptych. My rather uneducated guess would be that it's a scene from the Sino-Japanese war in 1894-1895.
In the lower left corner the upper half of a colophon is visible. The other half may be hidden behind the matting. A good close-up of it may be very helpful in identifying the author.
Best regards,
Hans Olof



---
---