Re: NEED HELP IDENTIFYING
---
[ Follow Ups ] [ Post Followup ] [ Ukiyo-e Q & A ]
---
Posted by Hans Olof Johansson (80.217.98.9) on October 13, 2019 at 21:51:31:
In Reply to: NEED HELP IDENTIFYING posted by Gary S. on October 13, 2019 at 16:05:34: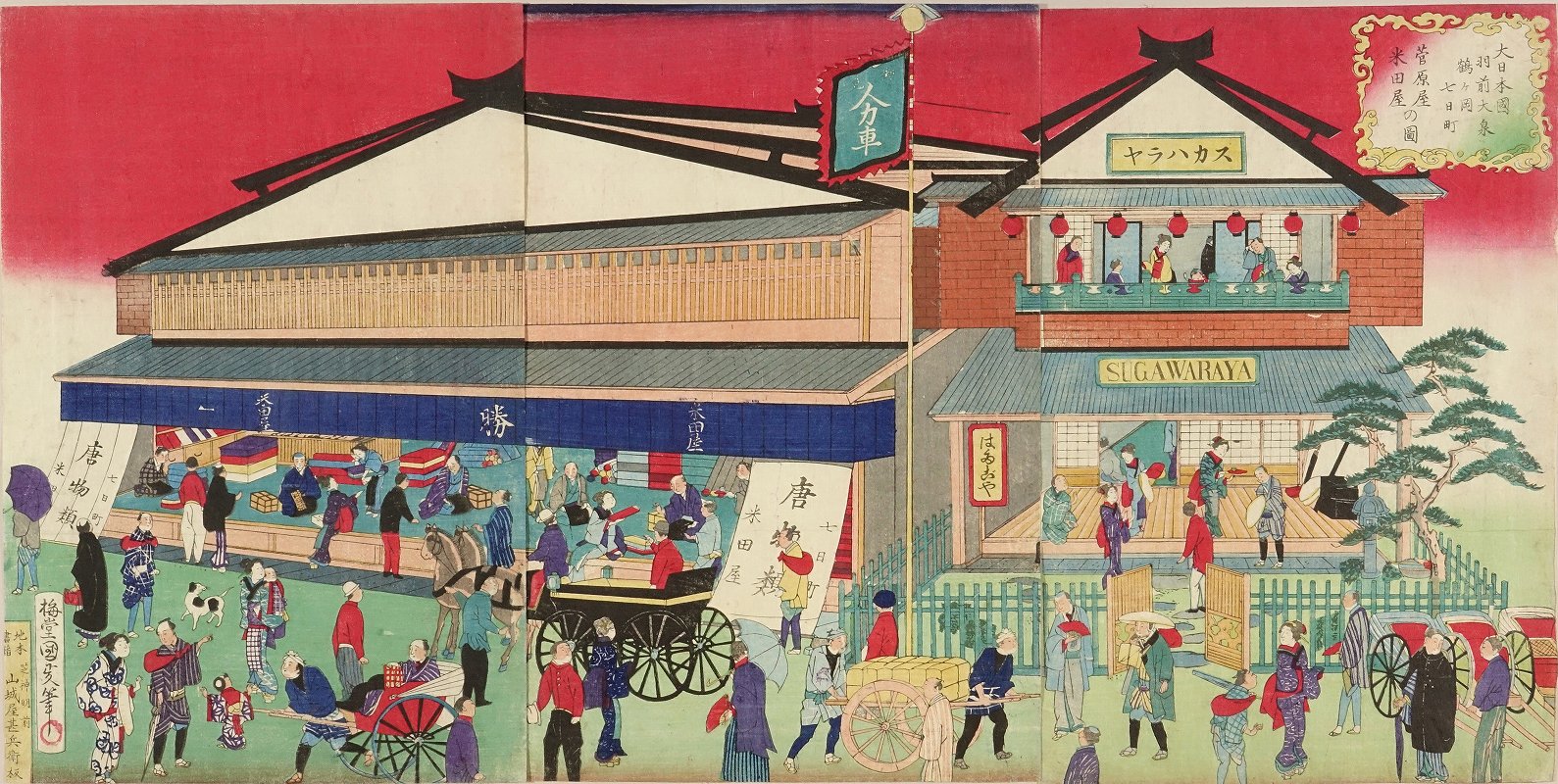 https://data.ukiyo-e.org/uploads/images/fa95e2c4b7895823308c01c46da25ebf.jpg
Gary,
Apparently, the signature reads "Kunimasa hitsu" - compare the signature on the triptych from 1874 above. The large semi-Western building in your print is Mitsui House, that was completed in 1874. The series title is "Tôto meisho" (東都名所 - Famous places in the Eastern capital).
Best regards,
Hans Olof



---
---