Help identifying this please
---
[ Follow Ups ] [ Post Followup ] [ Ukiyo-e Q & A ]
---
Posted by Jarod (71.135.29.17) on October 31, 2019 at 14:05:01: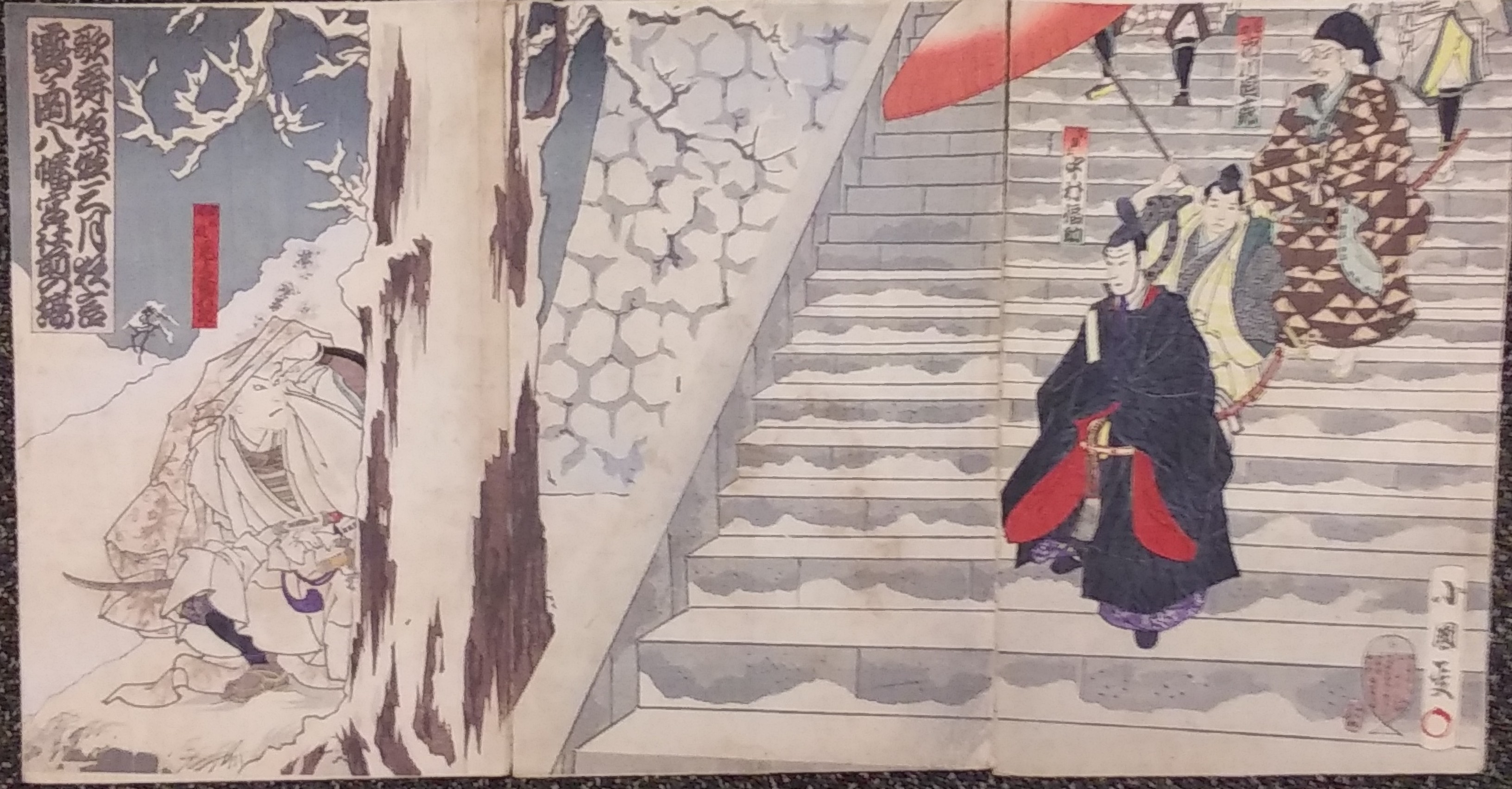 https://data.ukiyo-e.org/uploads/images/94223e24058175743a83bbf94ba0af9e.jpg
Hello. Anybody have an idea on this print? It is in three pieces, so it's like a triptych. It has extensive handwritten Japanese characters on the back as well. Looks almost like an original piece of artwork, but I'm thinking it is more likely that it's a print. Thanks for your help!


---
---