Story behind print
---
[ Follow Ups ] [ Post Followup ] [ Ukiyo-e Q & A ]
---
Posted by Ger (80.101.115.11) on November 07, 2019 at 17:03:16: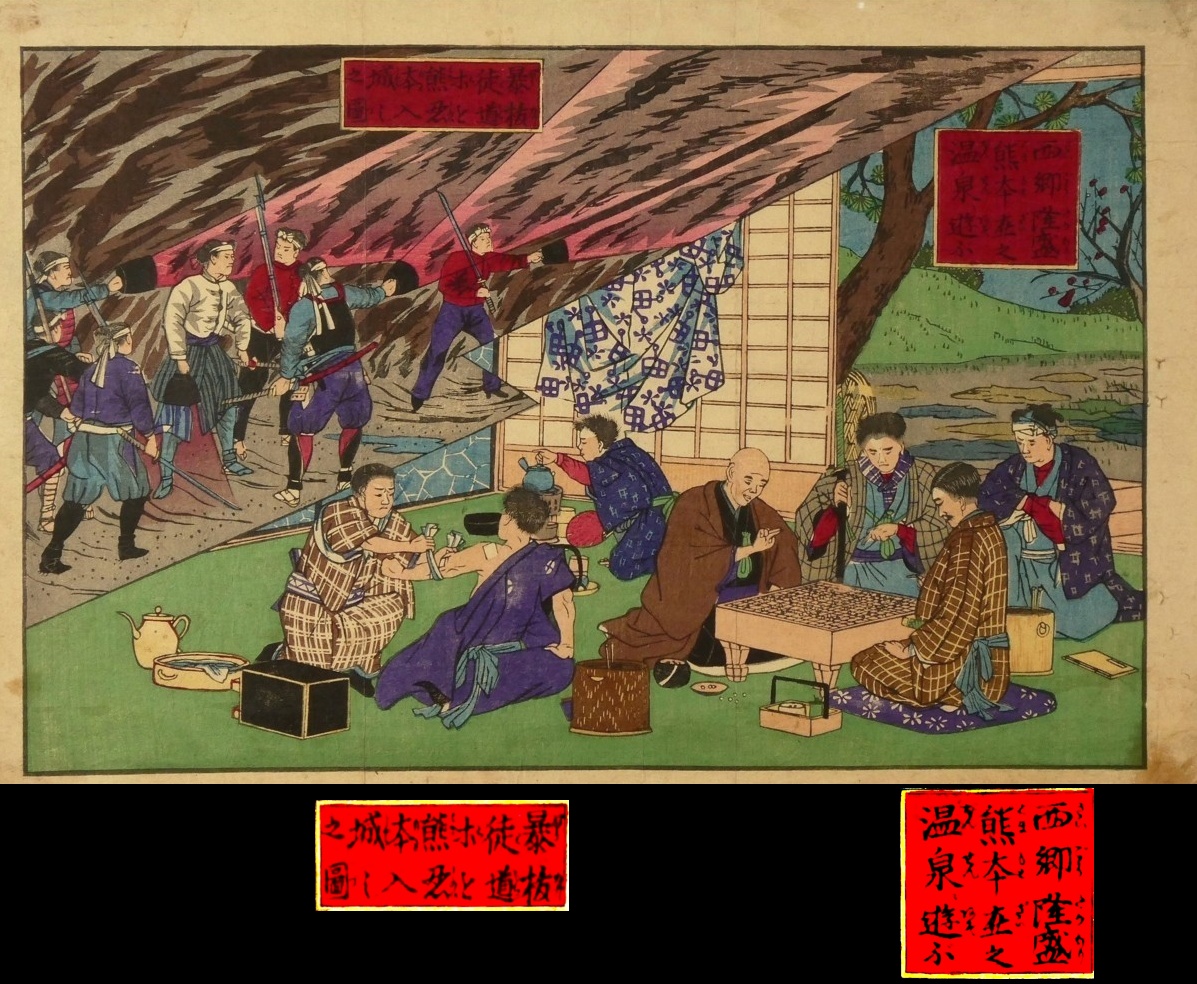 https://data.ukiyo-e.org/uploads/images/ea18867aad65d2a88c04154941b24e7d.jpg
The print shows the operation on a wounded arm.
It reminds me of:
Utagawa Kuniyoshi: The Physician Hua Tuo 華佗 Scraping the Bone of Guan Yu 關羽[関羽] (160-219 AD) to Treat an Arrow Wound,
But that (Chinese) story has the general playing go as a sedative.
Here the scene looks like a meiji act with general Takamori Saigo 西郷隆盛, but is he been operated upon or playing? All I could find was that he played go just before the fight that would become fatal to him. What is the story displayed by this print?
I have the captions: 西郷隆盛熊本在之温泉遊ぶ and 暴徒ら熊本城之抜道を忍入之図 but google does not help me further...
For a "bonus" please who would be the artist?



---
---