Print information
---
[ Follow Ups ] [ Post Followup ] [ Ukiyo-e Q & A ]
---
Posted by Chris Brooks (136.34.249.19) on November 07, 2019 at 17:25:14: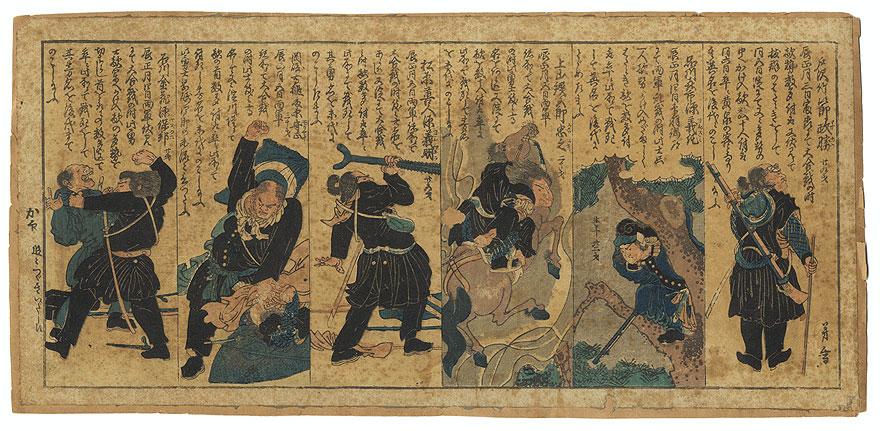 https://data.ukiyo-e.org/uploads/images/e0dafadd1cdd0b807cbaf74e68a30329.jpg
Hello
Can anyone give me information about this print. It doesn't appear to have signatures, seals, etc and looks like a cartoon strip. I'm curious as to what it signifies and the story behind it. I've seen several prints similar to this so trying to learn more about them and the approximate time of their creation.
Thanks
Chris


---
---