Re: Print information
---
[ Follow Ups ] [ Post Followup ] [ Ukiyo-e Q & A ]
---
Posted by Chris Brooks (136.34.249.19) on November 07, 2019 at 17:47:17:
In Reply to: Print information posted by Chris Brooks on November 07, 2019 at 17:25:14: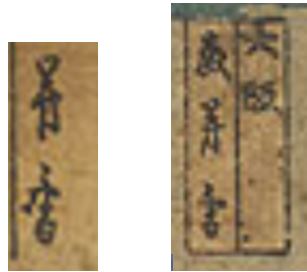 https://data.ukiyo-e.org/uploads/images/13180c1c9706e1c389cd5d1a2e8c3417.jpg
There are about 6 of these 'comic strips' so I've compared them looking for similarities. I do find two characters that appear to be repeated on each strip. I'm unsure if this is an artist signature or just some coincidence. Here is a comparison from two different strips.
Chris


---
---