Signature and Identification for Woodblo
---
[ Follow Ups ] [ Post Followup ] [ Ukiyo-e Q & A ]
---
Posted by J. Boussinesq (99.110.2.80) on December 01, 2019 at 23:04:18: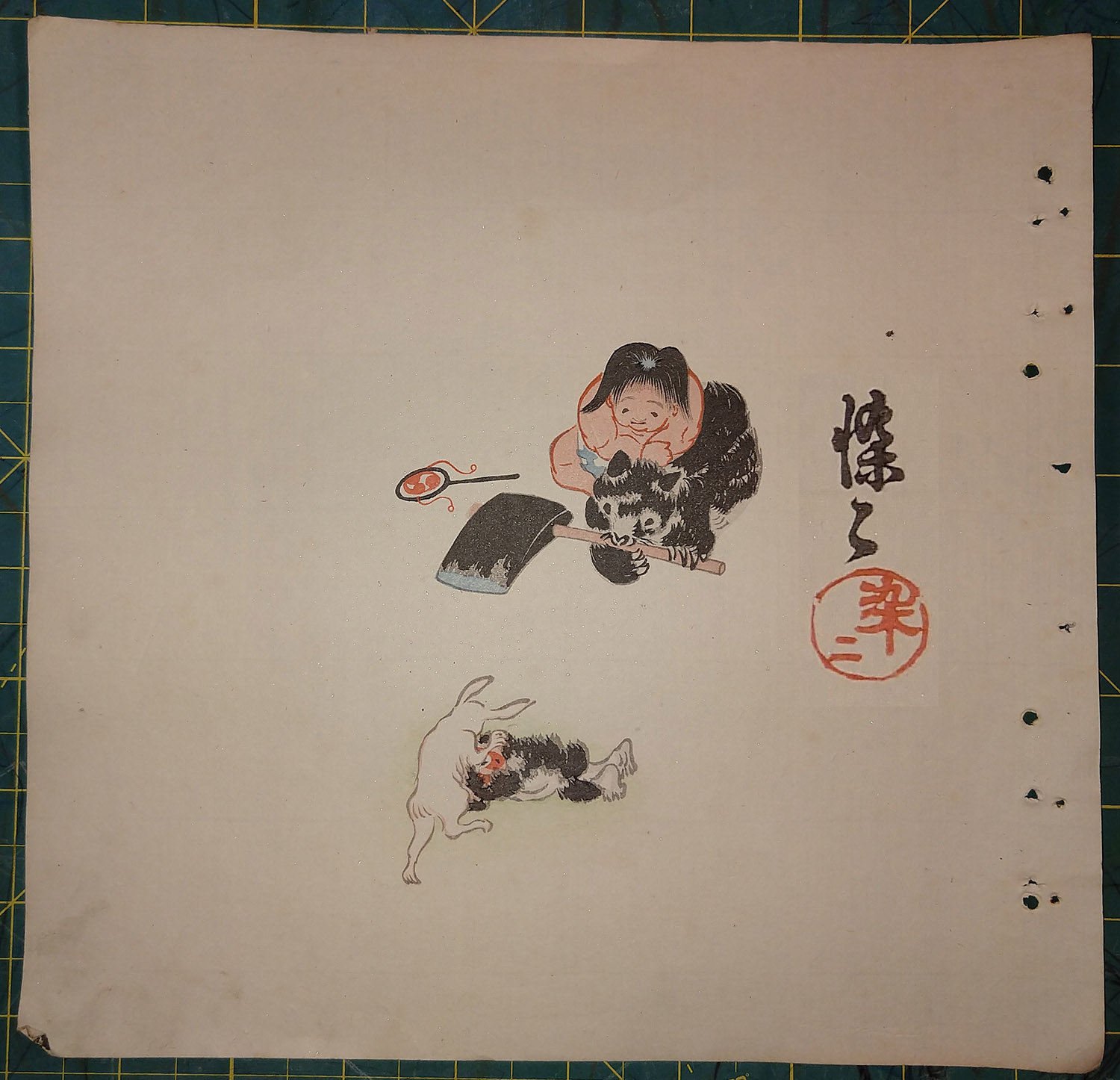 https://data.ukiyo-e.org/uploads/images/f5c1cc8c015530a84ab6a2c5fc0a4e7b.jpg
Hello All,
I have a question that seems to go past my ability. In two Meiji woodblock uchiwa albums, there is one artist that appears in both, but I can't place him/her even after a lot of trying. The two albums are by Kyoto artists (for example Takeuchi Seiho, Kamisaka Sekka, Konobu Hasegawa, Hamaya Hakuu) and certainly mid to late Meiji, but with some old master copies thrown in. I am attaching one examples from the unknown artist with enlarged signature blocks: Kintaro refereeing a wrestling match. The second character is clearly 二 in the seal, but I can't read the first character. Any help with this would be greatly appreciated. With thanks in advance. I will upload a few other examples for people to see.
J. Boussinesq


---
---