Strange print
---
[ Follow Ups ] [ Post Followup ] [ Ukiyo-e Q & A ]
---
Posted by Peter Hyland (99.242.104.50) on December 04, 2019 at 16:55:12: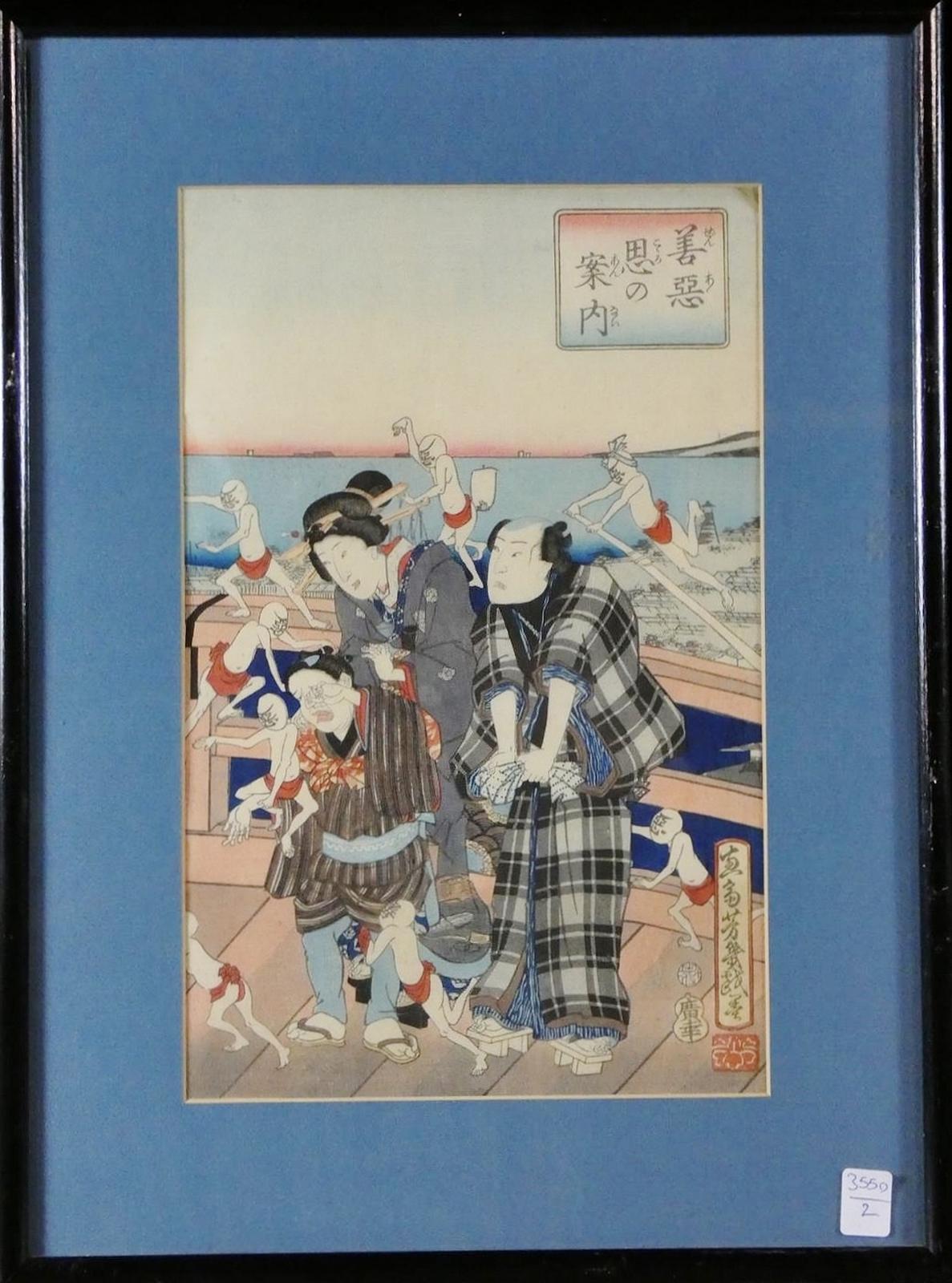 https://data.ukiyo-e.org/uploads/images/5d3c75ba65535ba0d12bd0e6a6c8c5b5.jpg
This is a print by Yoshiiku though ukiyo.org couldn't find it. Can anyone tell me what the print is about? From the way in which the figures are moving out of the frame to the left I guess it is part of a triptych but I'm at a total loss to account for the tiny figures.


---
---