Re: Strange print
---
[ Follow Ups ] [ Post Followup ] [ Ukiyo-e Q & A ]
---
Posted by Alec W. (174.105.163.103) on December 04, 2019 at 18:21:52:
In Reply to: Strange print posted by Peter Hyland on December 04, 2019 at 16:55:12: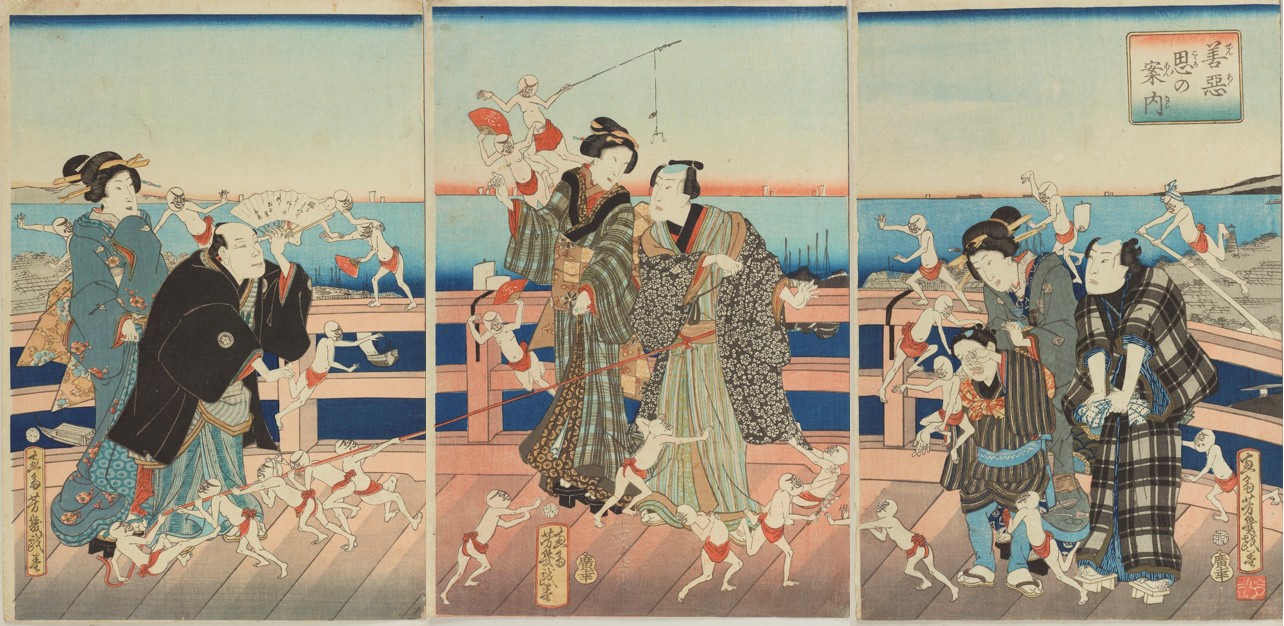 https://data.ukiyo-e.org/uploads/images/847f47f302b46679598648aa6dd3b974.jpg
It is indeed the right panel of a triptych. The little figures are spirits representing good (善) and evil (悪) motivations. The motif was popularized by Santō Kyōden in his 1790 bestseller "Quick-dye Mind Study" (Shingaku Hayasomekusa, 心学早染草). I'm not sure what this particular scene depicts.
Here's a Japanese-language blog post with a discussion of the piece in the context of a Yoshiiku exhibition at the Ōta Memorial Museum of Art:
https://ameblo.jp/artony/entry-12398226709.html
-A


---
---