Meisho
---
[ Follow Ups ] [ Post Followup ] [ Ukiyo-e Q & A ]
---
Posted by Chris Brooks (136.34.249.19) on December 06, 2019 at 00:04:35: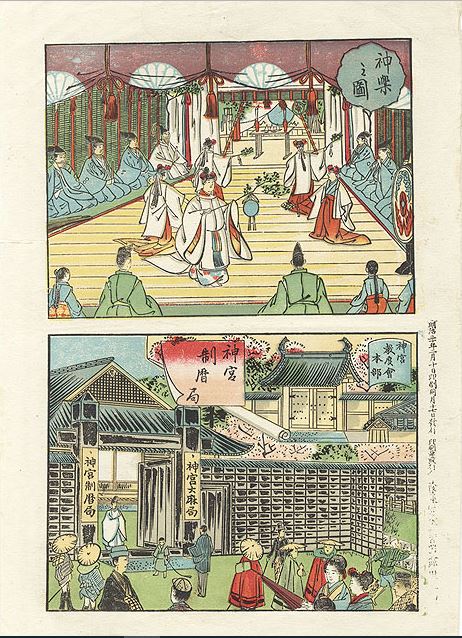 https://data.ukiyo-e.org/uploads/images/e65e6a1cff22bb9c6817e0484240e0eb.jpg
Hello
In a previous string we discussed some Meisho Lithographs. I found that I had purchased a couple of prints that each show two scenes. I am now guessing these are lithographs as well but I don't see an artist signature. I'm just wanting confirmation that they are likely lithographs and not ukiyo-e prints. It doesn't make any difference, I like them just the same.
Thanks
Chris


---
---