Re: Meisho
---
[ Follow Ups ] [ Post Followup ] [ Ukiyo-e Q & A ]
---
Posted by manu D (78.220.151.197) on December 06, 2019 at 09:17:11:
In Reply to: Meisho posted by Chris Brooks on December 06, 2019 at 00:04:35: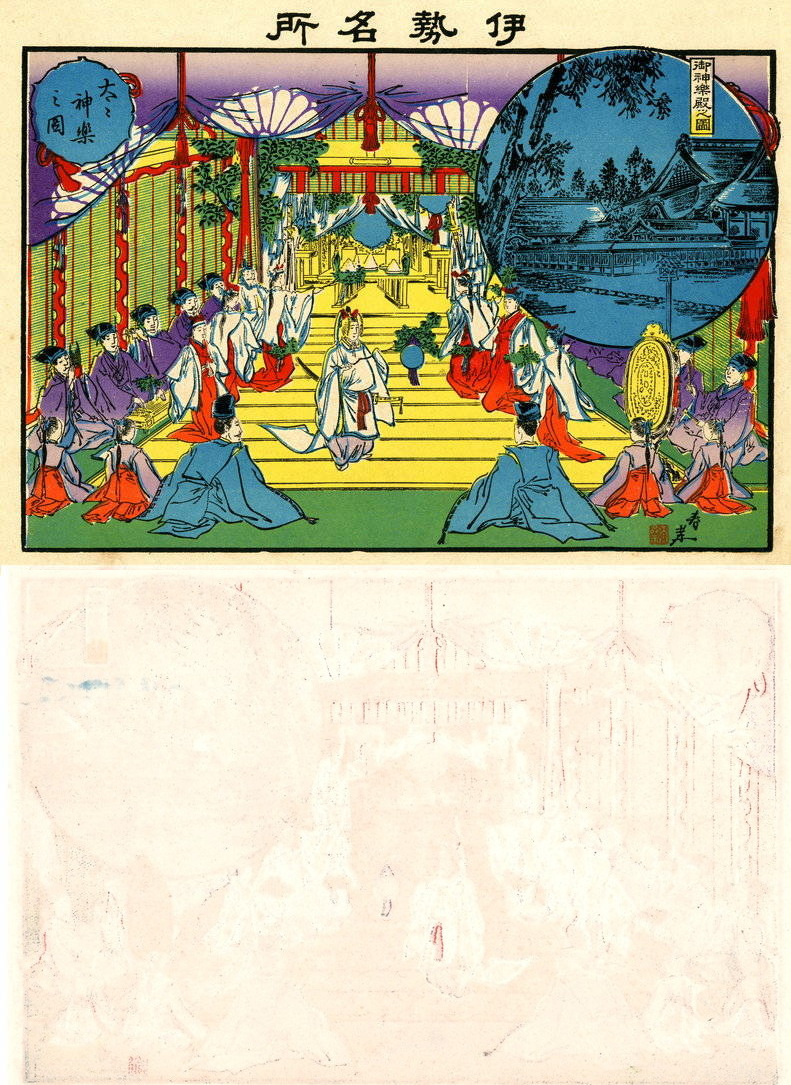 https://data.ukiyo-e.org/uploads/images/4f656fcae5c9444830188c571823de25.jpg
I have a similar print signed Harutaka. It is a stone lithograph (sekihan). As shown, the colors bled a little bit through the paper. I mistakenly thought that this bleeding would only happen on woodprints.
The writing present on another meisho-e mentions a carver (彫), but not the artist.


---
---