Meiji-era artist Kunihide?
---
[ Follow Ups ] [ Post Followup ] [ Ukiyo-e Q & A ]
---
Posted by Alec W. (174.105.163.103) on December 09, 2019 at 20:45:40: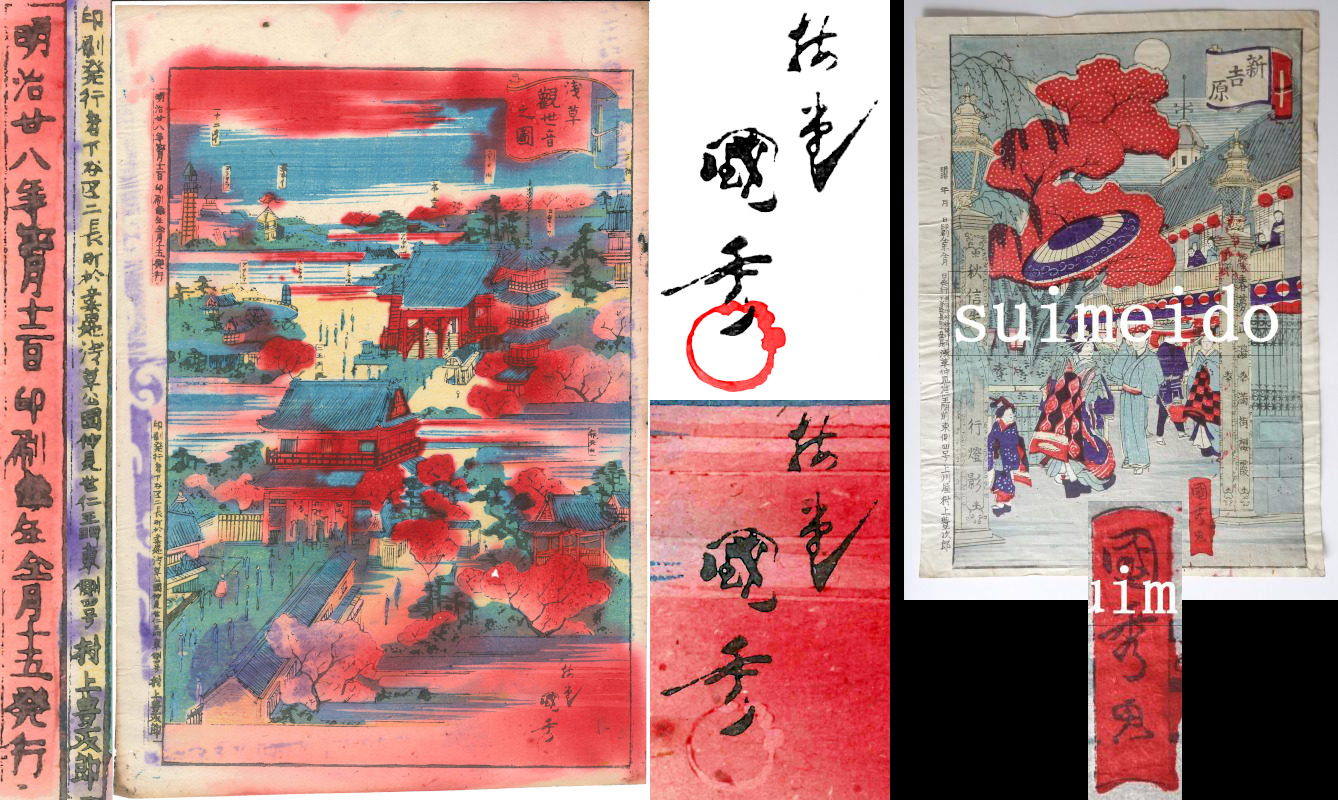 https://data.ukiyo-e.org/uploads/images/a5ec119e5e19569f37b1d08a775b7577.jpg
I have recently acquired a rather shabby oban-sized "meisho" print dated 1895 with a signature that I take to read "Baidō Kunihide" 梅堂国秀. I have only found two pieces of evidence to support this: (1) another (undated) Meiji print bearing a clear "Kunihide" 国秀 signature, and (2) a transcription of Kunisada's memorial monument (1893), listing "梅堂国秀" among the supporters.
Both prints are from the same publisher, Murakami Toyojirō.
With respect to the memorial, apparently Kunisada III was one of the principle organizers, so it seems reasonable to assume that students of his are among those listed.
Does anyone know of any other information about this artist? There is absolutely nothing in my usual sources...
Thanks!
-A
https://www.kosho.or.jp/products/detail.php?product_id=191837432
http://artistian.net/kunisada_haka/


---
---