Re: Help identifying an ancient print
---
[ Follow Ups ] [ Post Followup ] [ Ukiyo-e Q & A ]
---
Posted by Alec W. (174.105.163.103) on December 10, 2019 at 04:22:25:
In Reply to: Help identifying an ancient print posted by Korto on December 09, 2019 at 23:18:02: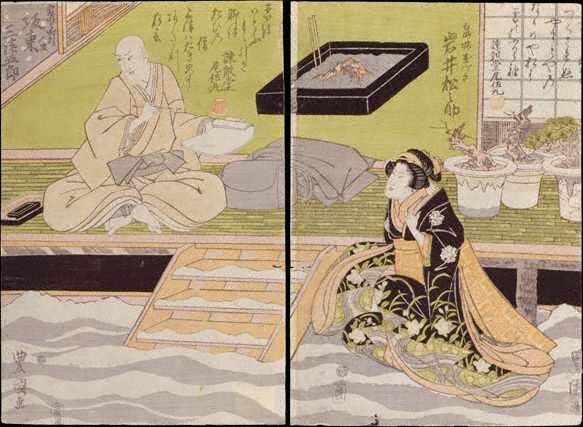 https://data.ukiyo-e.org/uploads/images/857768f1cea1a7f22ab4dd57561fd43e.jpg
It's a sheet from a Toyokuni I polyptych (perhaps a triptych?) from 1818. Your print features Iwai Matsunosuke, but I'm not much help with the role or play.
Here's an impression with two of the panels:
https://www2.ntj.jac.go.jp/dglib/collections/view_detail_nishikie?division=collections&class=nishikie&type=title&trace=detail&did=61
And another impression of your sheet:
http://www.hankyu-bunka.or.jp/archive/?app=shiryo&mode=detail&data_id=208713
-A


---
---