Re: Another old print
---
[ Follow Ups ] [ Post Followup ] [ Ukiyo-e Q & A ]
---
Posted by manuD (78.220.151.197) on December 14, 2019 at 17:04:37:
In Reply to: Re: Another old print posted by Plasmo on December 13, 2019 at 21:03:40: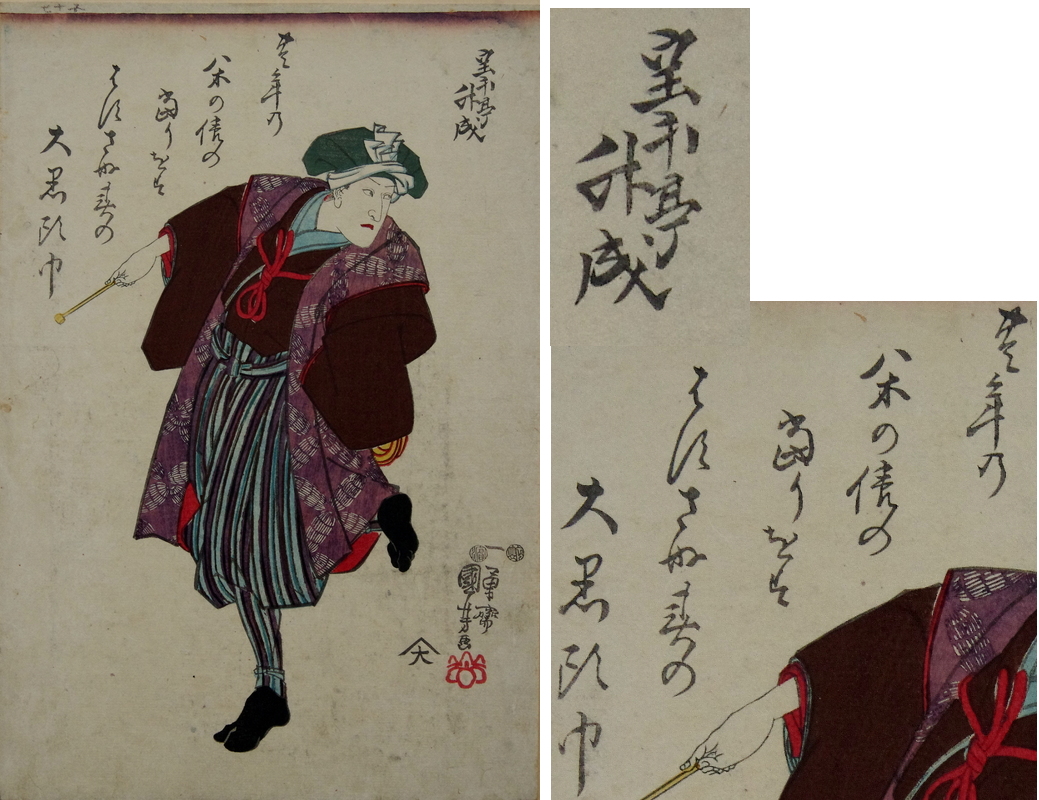 https://data.ukiyo-e.org/uploads/images/0ab500c3661d273af5c50405dcec85aa.jpg
There is a server error when I try to post a new request, so am posting it as a follow up.
This print has bothered me for quite some time. I sent it, together with two other similar prints ( from Waseda, IDs 005-1135 and 005-1136), to the Kuniyoshi project, who could not identify it. Waseda gives the play as 初春寿曽我 (Shoshun Kotobuki Soga ?), it also identifies the actors, although I cannot see their names anywhere.



---
---