Re: ID print and artist
---
[ Follow Ups ] [ Post Followup ] [ Ukiyo-e Q & A ]
---
Posted by Guy Pepermans (84.197.53.216) on December 16, 2019 at 15:21:39:
In Reply to: ID print and artist posted by Geoffrey Katt on December 15, 2019 at 22:28:27: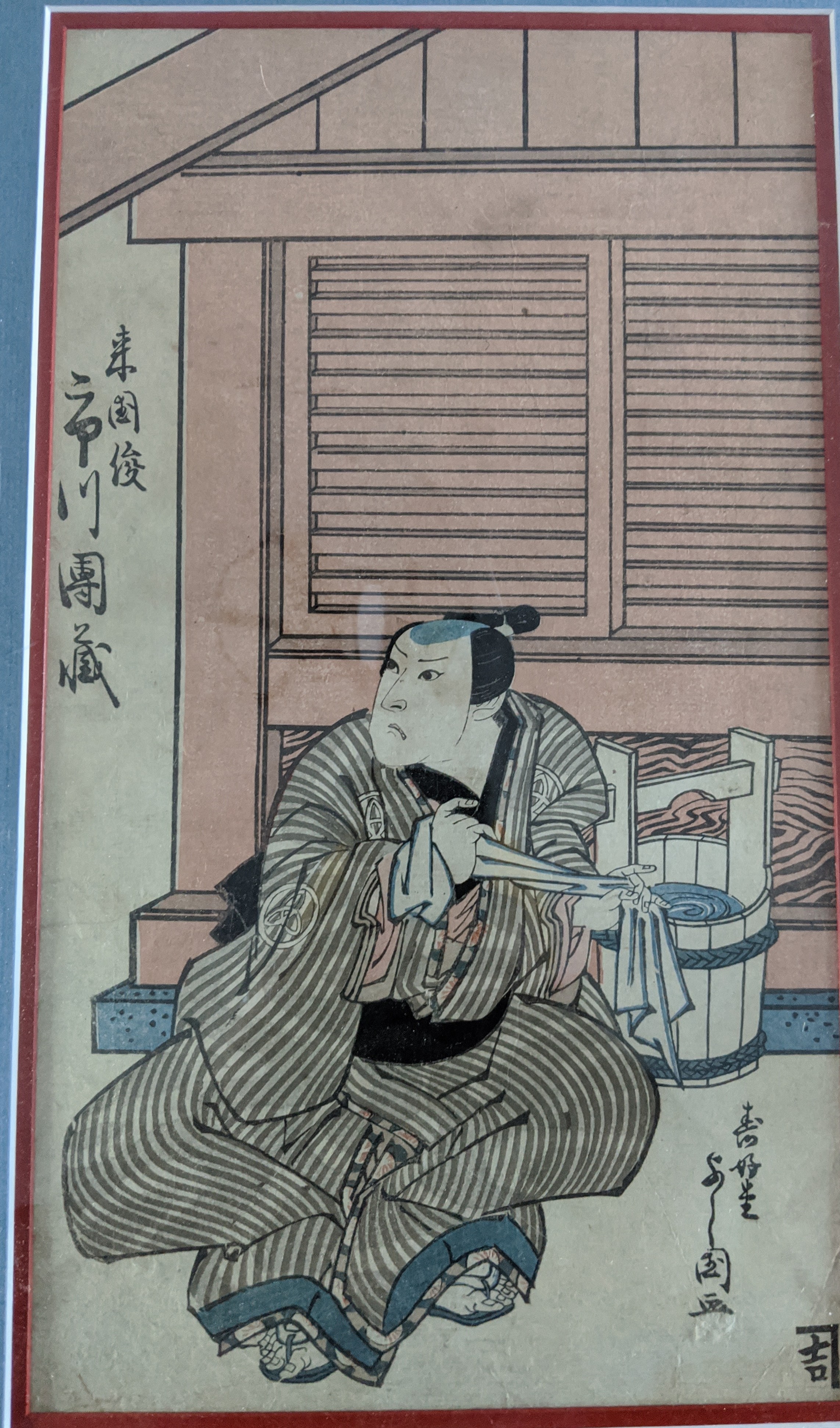 https://data.ukiyo-e.org/uploads/images/ecfa8d05e50fbee04e1fc4e2380ba7e3.jpg
This is an actor print designed by the Osaka artist Yoshikuni (active 1813-32), here signing 'Juk˘d˘ Yoshikuni ga' (壽好堂よし國画), issued during the 1820s by an unidentified publisher 'Kichi' (Marks: publisher U140).
The actor is Ichikawa Danz˘ V (市川團蔵, 1788-1845). I could not identify the kabuki performance.
Guy.


---
---