Re: UNKNOWN PRINT
---
[ Follow Ups ] [ Post Followup ] [ Ukiyo-e Q & A ]
---
Posted by Alec W. (174.105.163.103) on December 23, 2019 at 22:40:00:
In Reply to: UNKNOWN PRINT posted by FRANCIS on December 23, 2019 at 20:11:23: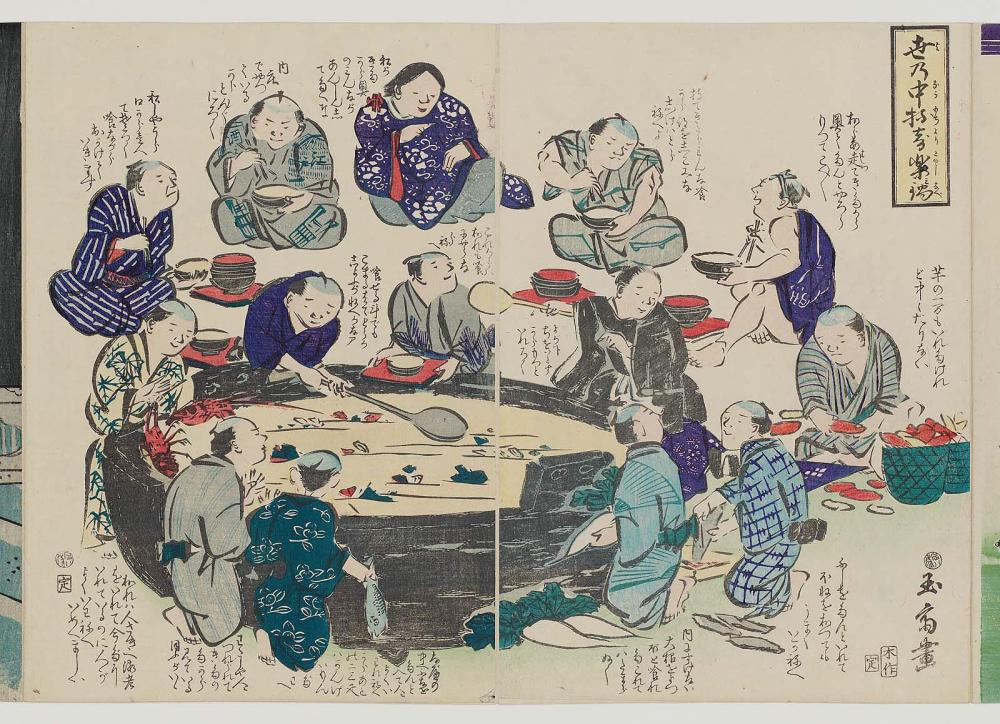 https://data.ukiyo-e.org/uploads/images/38b523e2aa1b94719c52fac4e2b31a64.jpg
This is the left side of an 1868 diptych by Gyokusai 玉斎 (active late 1860s). MFA Boston has both sheets (11.34998.45a-b); they give the title as "The Best Hotpot in the World" (Yo no naka mochi yori tanoshimi nabe)「世の中持寄楽ミ鍋(よのなかもちよりたのしみなべ)」. MFA says theirs is "from an album of satirical prints", though I do not have a clear understanding of the nature of the satire.
https://collections.mfa.org/objects/533648/
-A


---
---