Re: Help Identifying Unknown Print=)
---
[ Follow Ups ] [ Post Followup ] [ Ukiyo-e Q & A ]
---
Posted by Alec W. (174.105.163.103) on December 27, 2019 at 03:57:17:
In Reply to: Help Identifying Unknown Print=) posted by Ed Wissing on December 26, 2019 at 23:09:51: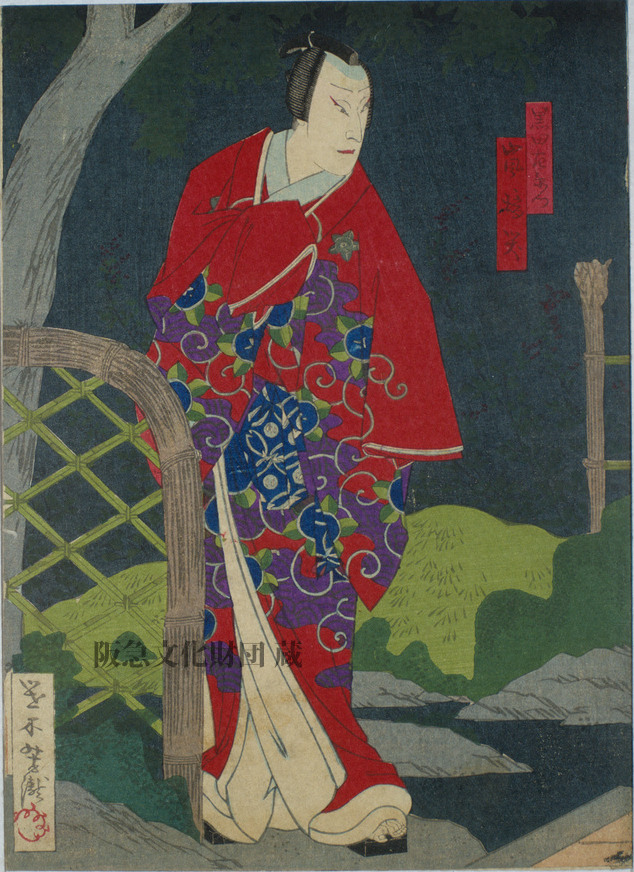 https://data.ukiyo-e.org/uploads/images/9234ed255f431e61f487cc93672a80e4.jpg
This is an actor print by the (mostly) Osaka-based print artist Nakai Yoshitaki (1841-1899). It depicts the actor Arashi Rishō II in the role of Kuroda Saemon in an 1877 production of the play "Tamakushige hakozaki bunko". Unfortunately I'm no kabuki expert, and I don't have any further information on the play or scene.
There is an impression of this design at Hankyu Culture Foundation:
http://www.hankyu-bunka.or.jp/archive/?app=shiryo&mode=detail&data_id=207784
-A


---
---