Help ID an older print.
---
[ Follow Ups ] [ Post Followup ] [ Ukiyo-e Q & A ]
---
Posted by Gwynn (24.20.129.168) on December 27, 2019 at 22:12:17: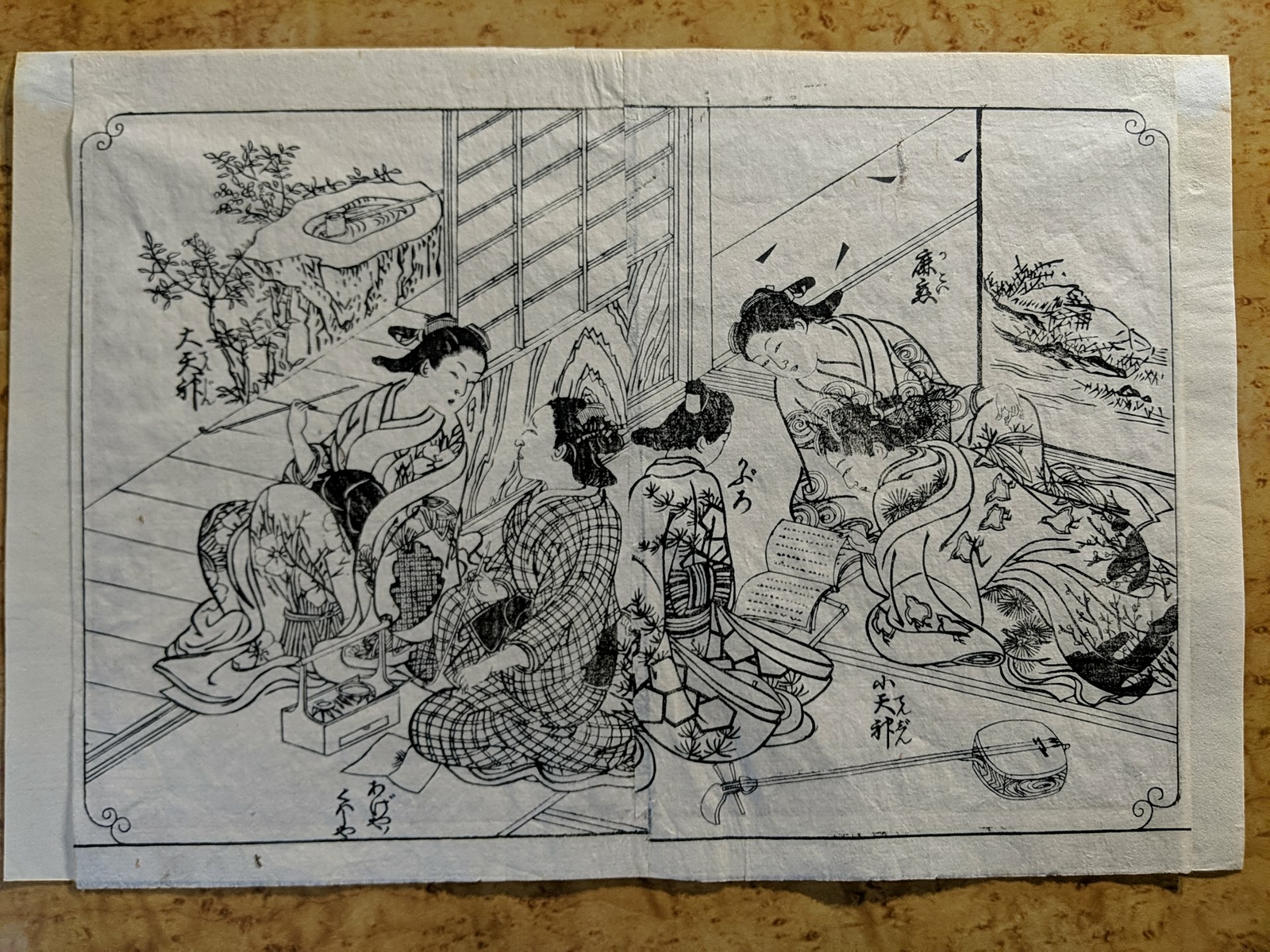 https://i.ebayimg.com/images/g/iVcAAOSw0wld6XW6/s-l1600.jpg
Here's another one, this time a spread of book plates. Stylistically I'm guessing second half of the 18th C. but the condition is very good, so it makes me think it is a later printing. Any clues?
Thanks.


---
---