Hokusai -signature stamp
---
[ Follow Ups ] [ Post Followup ] [ Ukiyo-e Q & A ]
---
Posted by John (82.197.204.203) on January 10, 2020 at 15:53:28: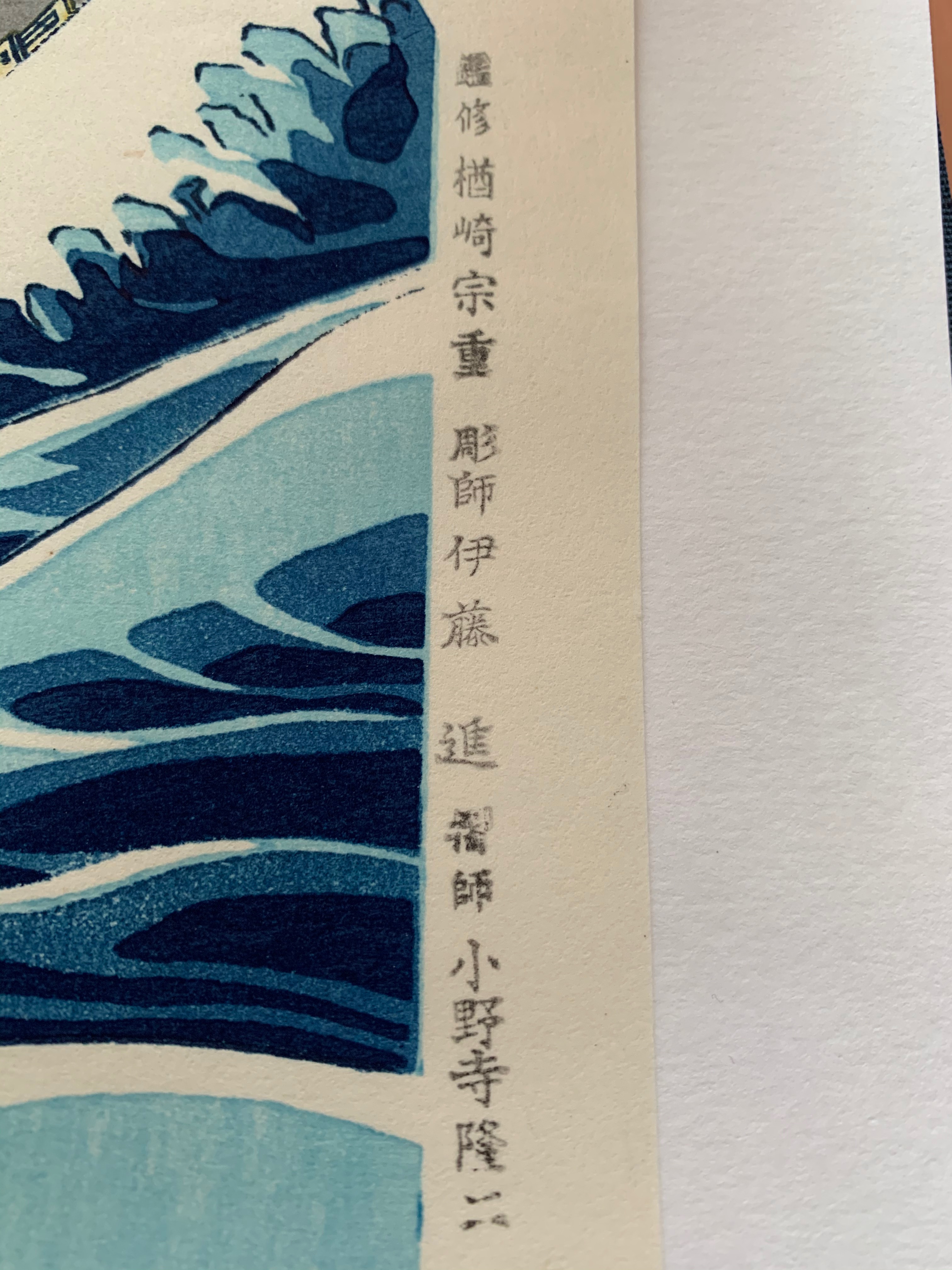 https://data.ukiyo-e.org/uploads/images/9a317d9d9299855f6161e510bc36962b.jpg
Hi all,
I had similar prints as these, but the stamp/signature is slightly different.
Does anyone now when it was created?
Can anyone confirm this one is created by Narazaki Muneshige and published by Ooedo Mokuhansh?
Carved by Ito Susumu?
Printed by Onodera Ryuuji?


---
---