Re: print or drawing? Hokusai?
---
[ Follow Ups ] [ Post Followup ] [ Ukiyo-e Q & A ]
---
Posted by manuD (78.220.151.197) on January 15, 2020 at 08:43:27:
In Reply to: print or drawing? Hokusai? posted by MariaRR on January 14, 2020 at 20:28:46: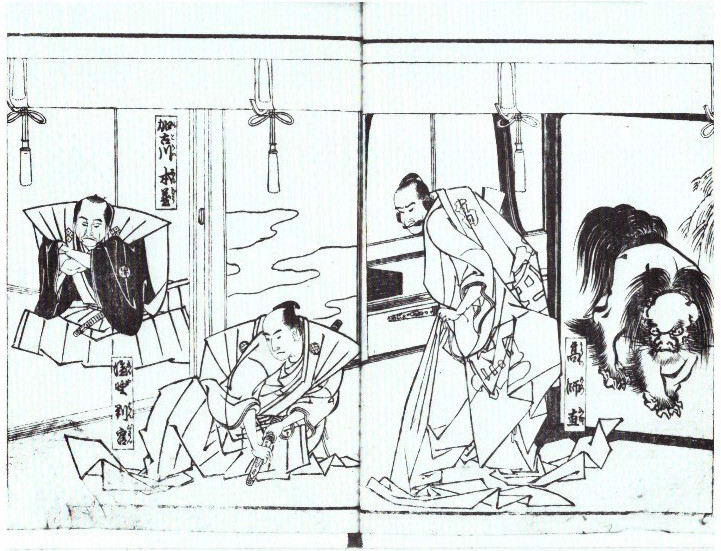 https://data.ukiyo-e.org/uploads/images/ec9ab944e06c4f98be151c6a3f6d7304.jpg
The attached image, taken from vol.2 of Hokusai's Chushingura (dated 1804), does suggest that your print/drawing is from him. In 1843, Hokusai made 219 drawings of lions, one a day, but the lions are more furry than your (which is not part of the series), they are numbered or dated and the calligraphy is also different from yours. The title of the series is Nisshin Jomachō.
link to a page from the series:
https://data.ukiyo-e.org/uploads/images/23236e8e0a6301cea723d64fa93f6760.jpg


---
---