Re: Identifying an Hokusai print
---
[ Follow Ups ] [ Post Followup ] [ Ukiyo-e Q & A ]
---
Posted by manuD (78.220.151.197) on January 20, 2020 at 17:45:46:
In Reply to: Re: Identifying an Hokusai print posted by Alec W. on January 20, 2020 at 13:50:20: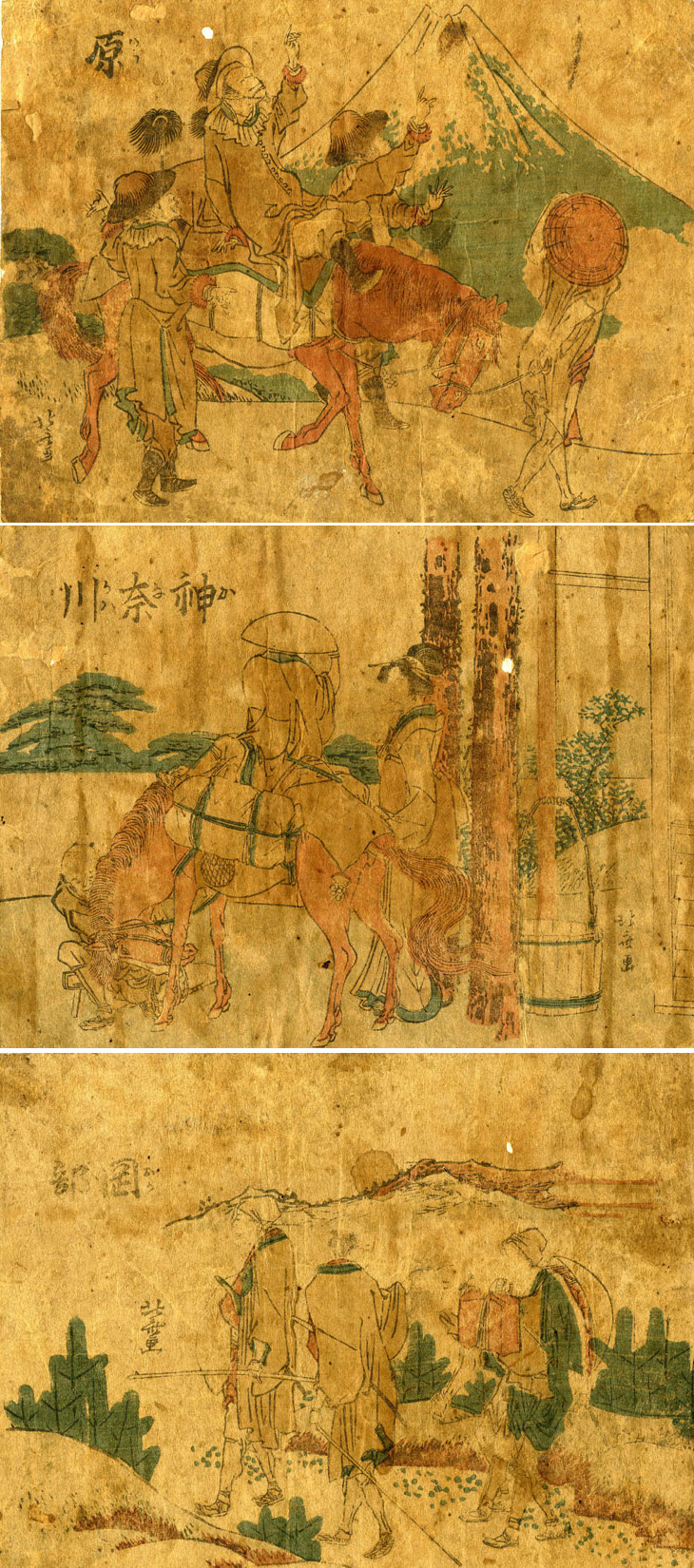 https://data.ukiyo-e.org/uploads/images/39e60fb9c7310d97603a3eca6b2f5974.jpg
Thank you, Alec, for this interesting link. Since the two prints follow a few from the 1802 edition, It looks like they belong to the same series. The page states that "These were a series of small postcard-size prints".
Turns out I also have a few Hokusai prints of the Tokaido, of the same size as the ones under discussion (11.7 x 17.4 cm (4 5/8 x 6 7/8 in.). They are shown above : Kanagawa, Hara, Okabe.
They look like the 1803 edition, but Hara is different in that edition, mine actually looks like the Hara of the 1806 edition. I dont know if my Kanagawa and Okabe match those of the 1803 edition, havent found the corresponding prints on the net.
It is surprising that Hokusai's Tokaido prints arent better documented, one is left to speculate that he or his publisher wasnt happy with some of the prints and produced new woodblocks for later printings of the edition.



---
---