Unknown print
---
[ Follow Ups ] [ Post Followup ] [ Ukiyo-e Q & A ]
---
Posted by Michael Aikey (72.224.40.219) on February 18, 2020 at 01:32:15: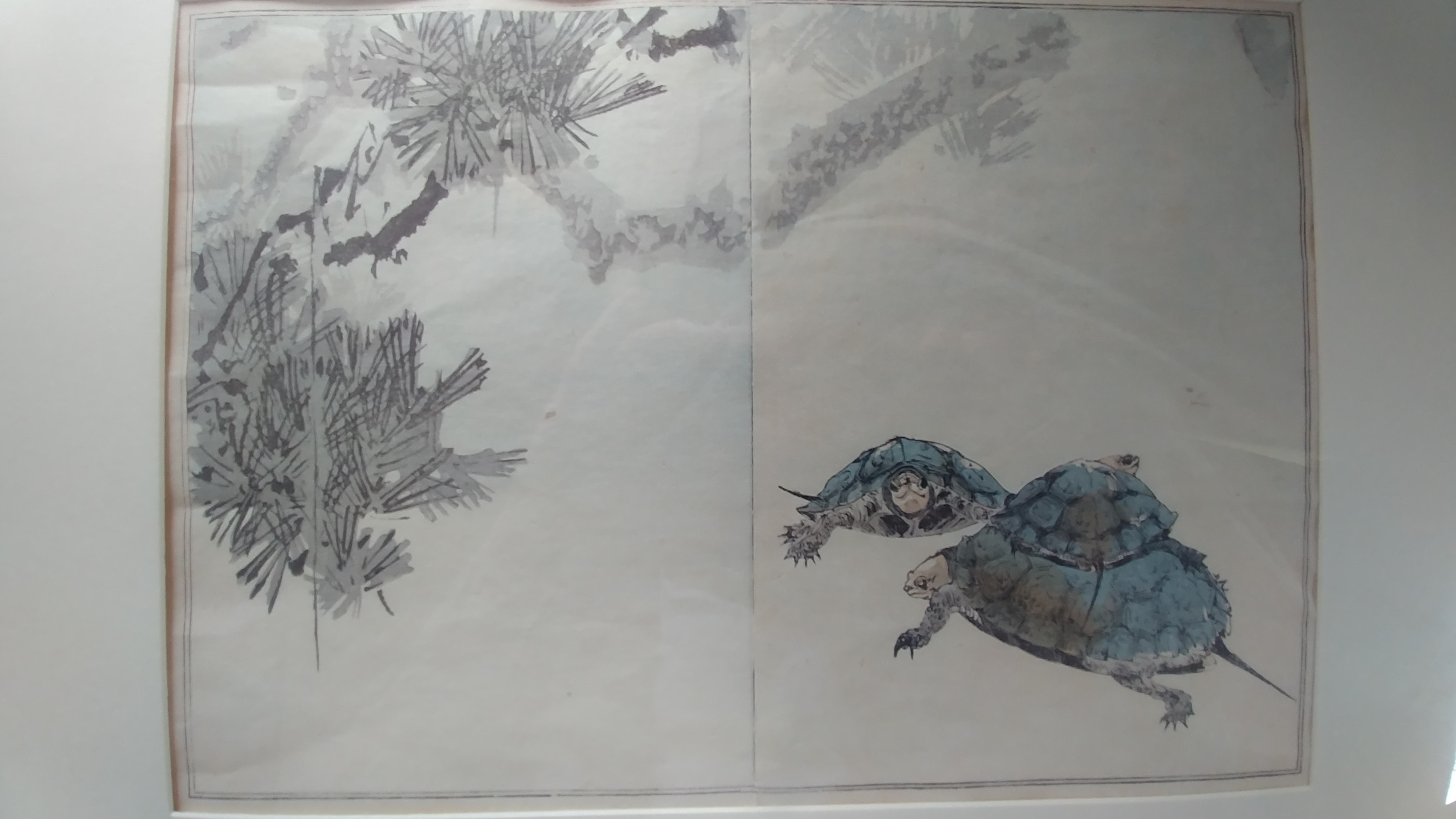 https://data.ukiyo-e.org/uploads/images/72eade3a469d3c55f6f5b724c2f7722c.jpg
Hoping I get it right this time. Unfortunately this site doesn't allow previewing the post before pressing the "post" button.
Showing is an image, hoping it is of three turtles, I purchased from Merlin Dailey in the early 1970's. There are no identifying marks on the print. Help identifying the print and artist is much appreciated.


---
---