Namazu
---
[ Follow Ups ] [ Post Followup ] [ Ukiyo-e Q & A ]
---
Posted by MOC (73.193.74.149) on February 18, 2020 at 20:24:07: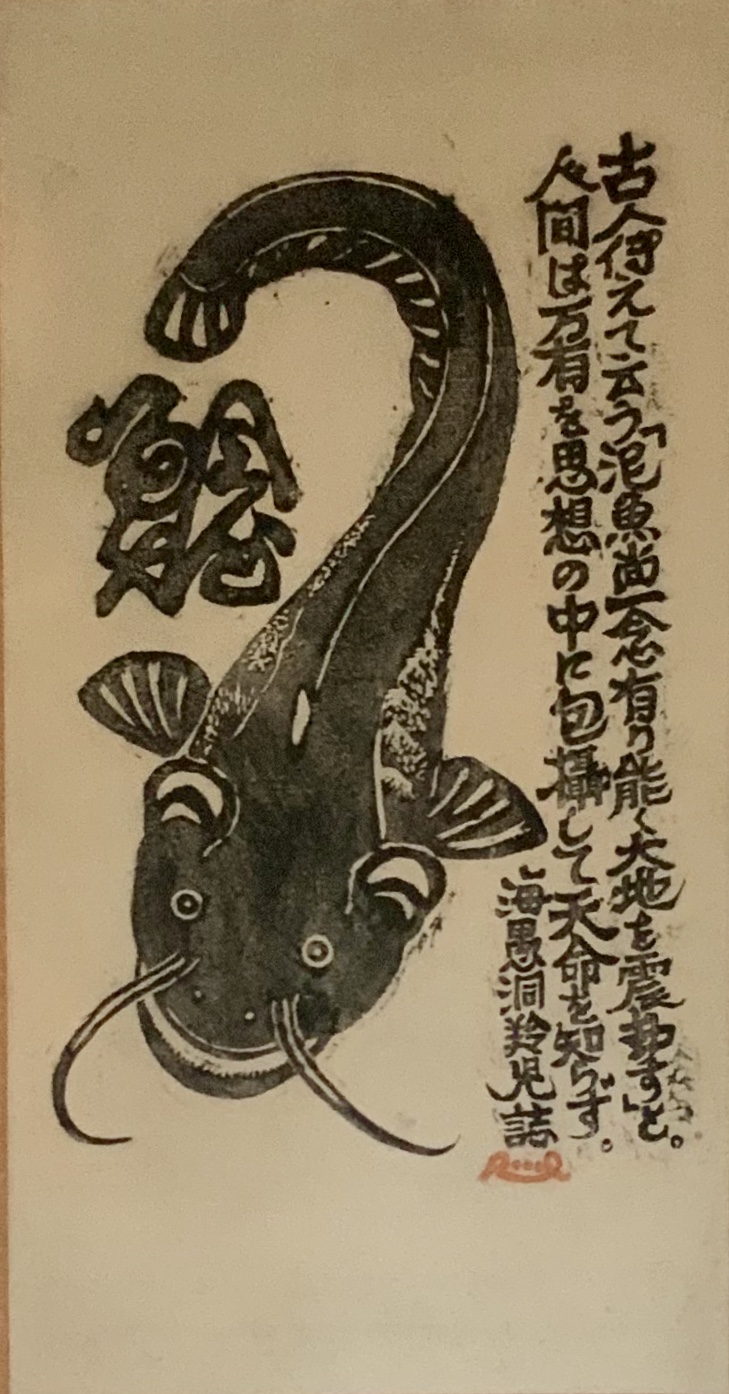 https://data.ukiyo-e.org/uploads/images/6fefd8cb5320c5e964899d51d697b2f3.jpg
Attached is an image of a woodblock printed catfish. It is mounted on a scroll. I know the large kanji is namazu. I would appreciate any information anyone can provide on the text. Also, any thoughts on date, artist etc. would be greatly appreciated. The printing appears 20th Century but any help or suggestions would be welcome.


---
---