Re: Two artist signatures (surimono)
---
[ Follow Ups ] [ Post Followup ] [ Ukiyo-e Q & A ]
---
Posted by Alec W. (174.105.163.103) on February 21, 2020 at 22:57:40:
In Reply to: Two artist signatures (surimono) posted by Boyko Skole on February 19, 2020 at 07:52:11: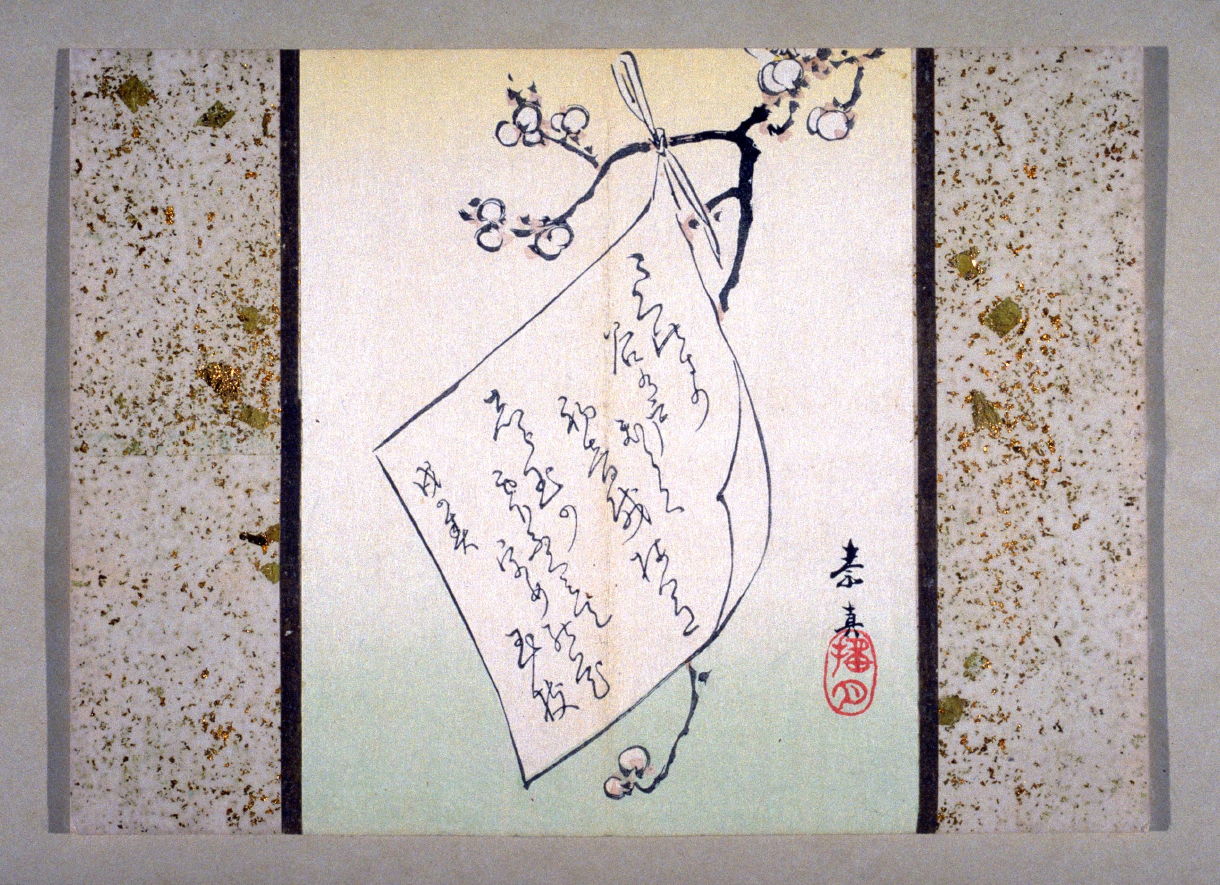 https://data.ukiyo-e.org/famsf/images/5049161418160068.jpg
I've just stumbled across the answer to the signature on the right -- it belongs to Yamagata Soshin 山形素真. I suppose the last kanji is "e" 絵/繪.
Here's a Soshin design with the same seal:
https://art.famsf.org/soshin/poem-tied-plum-branch-1982113829
The signature you show is certainly more cursive than most examples of Soshin's signature I've come across, but comparing examples from a cursive dictionary, I think it could quite plausibly read "素真繪".
-A


---
---