unknown print of Mandarin ducks
---
[ Follow Ups ] [ Post Followup ] [ Ukiyo-e Q & A ]
---
Posted by Christine Moehring (68.113.46.118) on February 24, 2020 at 01:05:56: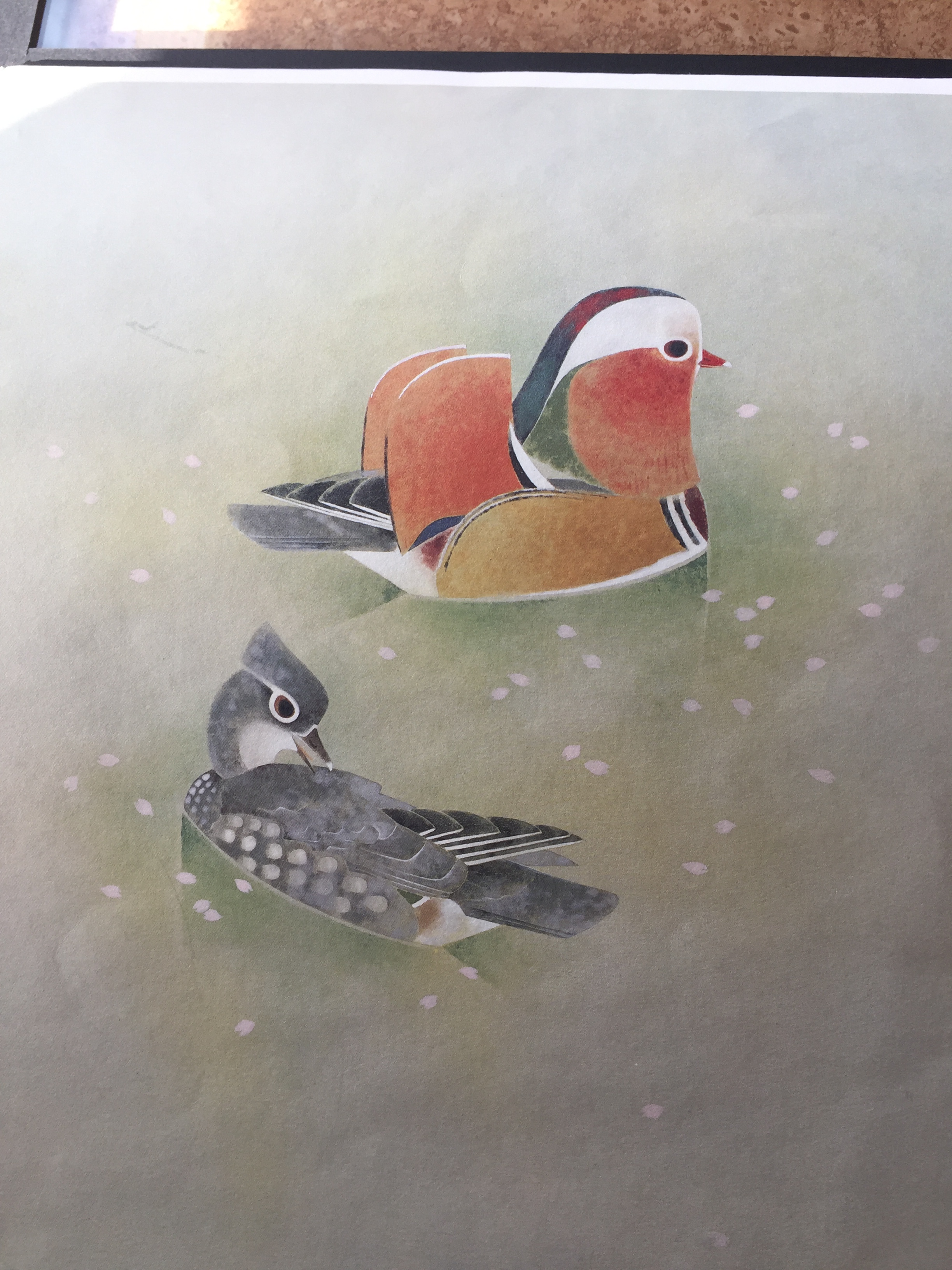 https://data.ukiyo-e.org/uploads/images/dbcd26bf1e2981c6b30348d7e21d4397.jpg
I have a print brought to the USA from Japan in the 1940s. It shows a pair of Mandarin ducks on a pond. There are Japanese characters in the lower right corner. On the back there are more Japanese characters, and someone has written in pencil the English words "birds in spring". The website www.ukiyo-e.org has no information about this print and suggested I contact this message board. If you have information, you can email me at mrychr@yahoo.com. Thank you.


---
---