Re: Unidentified print
---
[ Follow Ups ] [ Post Followup ] [ Ukiyo-e Q & A ]
---
Posted by Alec W. (174.105.163.103) on March 03, 2020 at 18:38:42:
In Reply to: Unidentified print posted by Wendell on March 02, 2020 at 22:21:12: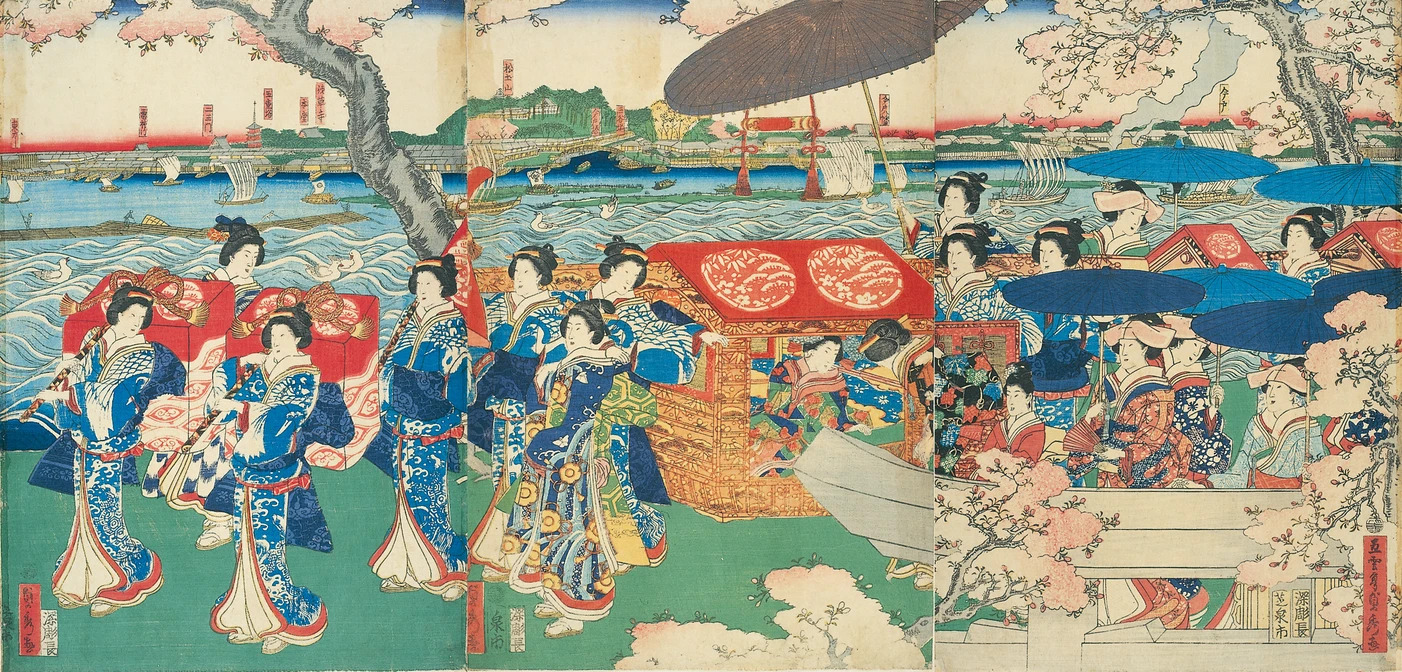 https://data.ukiyo-e.org/uploads/images/91ca713329ced9888148d92d41ecacab.jpg
This is a sheet from a multi-sheet composition by Utagawa Sadahide 歌川 貞秀. I haven't located a copy in any institutional collection, but I have seen a couple of retail listings, both showing the same three sheets, so I think it's likely that it was issued as a triptych.
Here's one such listing:
https://en.coolarttokyo.com/products/292
The description on that page is a bit hard to decipher, but it seems to suggest that the theme is that of a contemporary Shōgunal wedding, but with all the figures replaced with beautiful women (to get around prohibitions on depictions of the Shōgun and also of current events in general).
I'm not 100% sure, but I think the censor/date seal is for 1862, 11th month.
-A


---
---