Question regarding Hiroshige comic print
---
[ Follow Ups ] [ Post Followup ] [ Ukiyo-e Q & A ]
---
Posted by MichaelO (73.193.74.149) on March 07, 2020 at 01:50:51: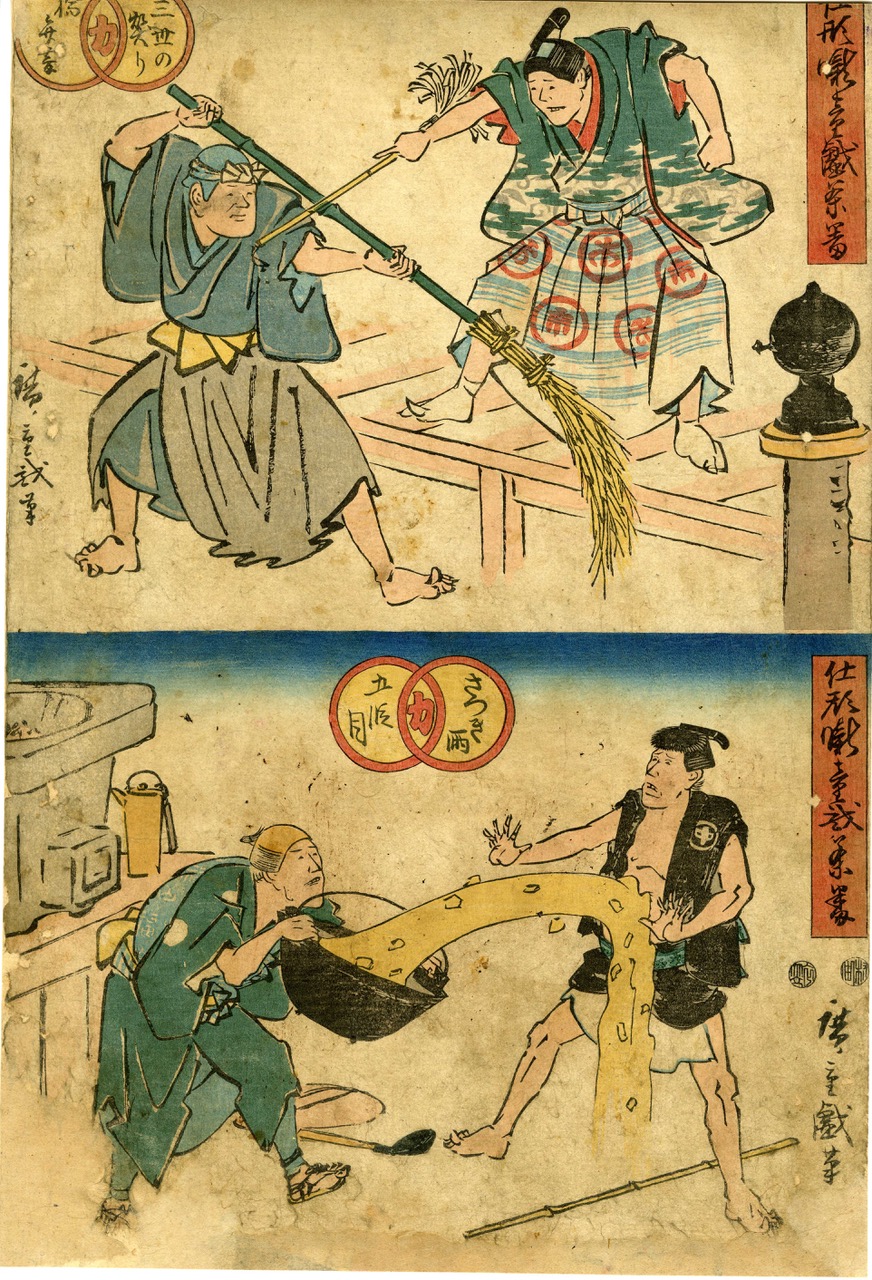 https://data.ukiyo-e.org/uploads/images/a50eca9278745b06eb187854626a626a.jpg
Attached is a rather grubby pair of comic prints signed Hiroshige giga. I have been unable to locate these prints or others in the series on line or in available references. Can anyone provide me with the kanji for the title of the series and a translation of that kanji? Also, is this the work of Hiroshige 1 or a later pupil-- say Shigenobu? Any and all advice is appreciated.


---
---