Re: Utagawa Hiroshige III ?
---
[ Follow Ups ] [ Post Followup ] [ Ukiyo-e Q & A ]
---
Posted by Alec W. (174.105.163.103) on March 24, 2020 at 02:30:43:
In Reply to: Utagawa Hiroshige III ? posted by Martina on March 23, 2020 at 19:27:22: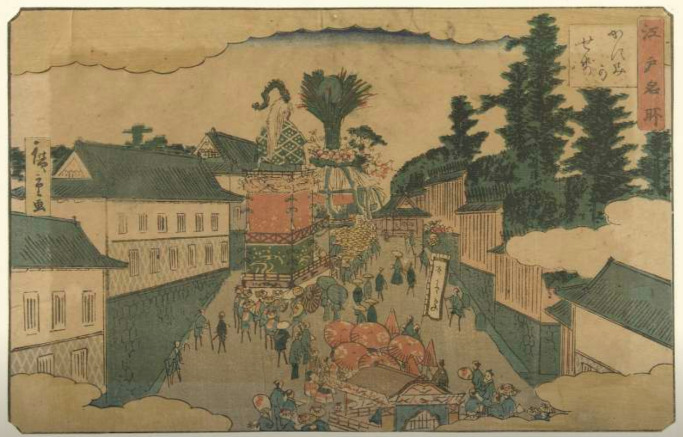 https://data.ukiyo-e.org/uploads/images/61d10d49a2893686b7f1b0a1fc3de30a.jpg
There is an impression of this design in the collection of the Rijksmuseum:
http://hdl.handle.net/10934/RM0001.COLLECT.46081
It belongs to a Hiroshige II series from the mid-1860s called "Edo meisho". The design depicts Kasumigaseki, and I believe the title is just "Kasumigaseki" in old-style kana (though the text is very difficult for me to make out).
I think the date/censor seal may be for 1864 (perhaps 11th month?), but I'm not totally sure.
Documentation on this series seems to be scarce; it is not in Marks, nor is it listed on J. Noel Chiappa's Hiroshige II site.
-A


---
---