Print of cranes
---
[ Follow Ups ] [ Post Followup ] [ Ukiyo-e Q & A ]
---
Posted by Chris Brooks (136.34.232.115) on April 08, 2020 at 02:42:06: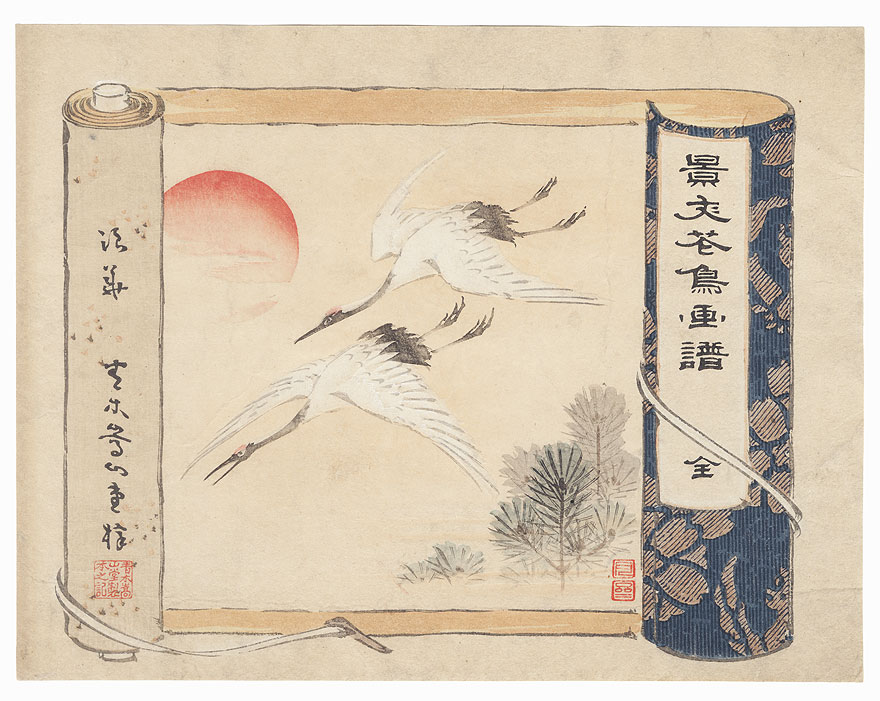 https://data.ukiyo-e.org/uploads/images/537634aaa743287aedc5544fe7f8becd.jpg
I have a small print of two flying cranes. It doesn't appear to be signed although there are two red seals on it. I believe it may be Meiji but I'm not sure. Can anyone tell me anything about this print.
Thanks
Chris


---
---