Information about a print
---
[ Follow Ups ] [ Post Followup ] [ Ukiyo-e Q & A ]
---
Posted by Chris Brooks (136.34.232.115) on April 12, 2020 at 20:13:01: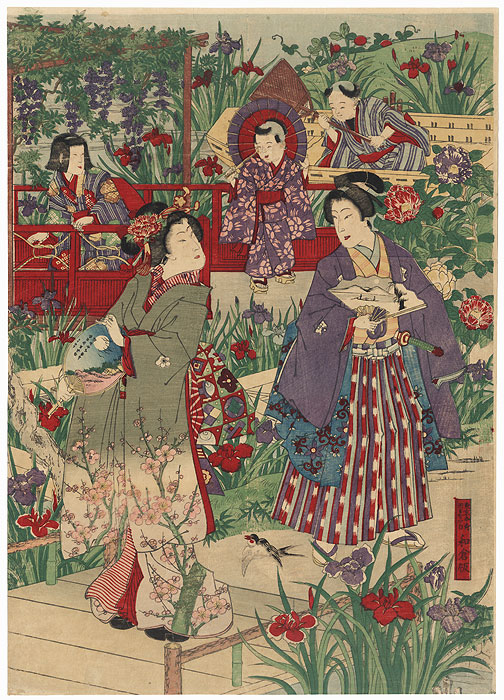 https://data.ukiyo-e.org/uploads/images/ae43d0b3998f08ad0bed10458720c9c4.jpg
Hello
I recently purchased a very attractive print of beauties in an Iris garden. It's very colorful but also very large being 20 x 14 1/4 inches (50,8 x 36,2 cm). Unfortunately I see no identifying marks like an artist signature, date or censor seals or a publishing. There appears to be only one text box. Is it posossible to find out more about this print? If not I'll still enjoy it for it's beauty.
Thanks
Chris


---
---