Wondering About An Utagawa Kunisada (Toy
---
[ Follow Ups ] [ Post Followup ] [ Ukiyo-e Q & A ]
---
Posted by Sophia S. (74.79.151.177) on April 13, 2020 at 22:26:03: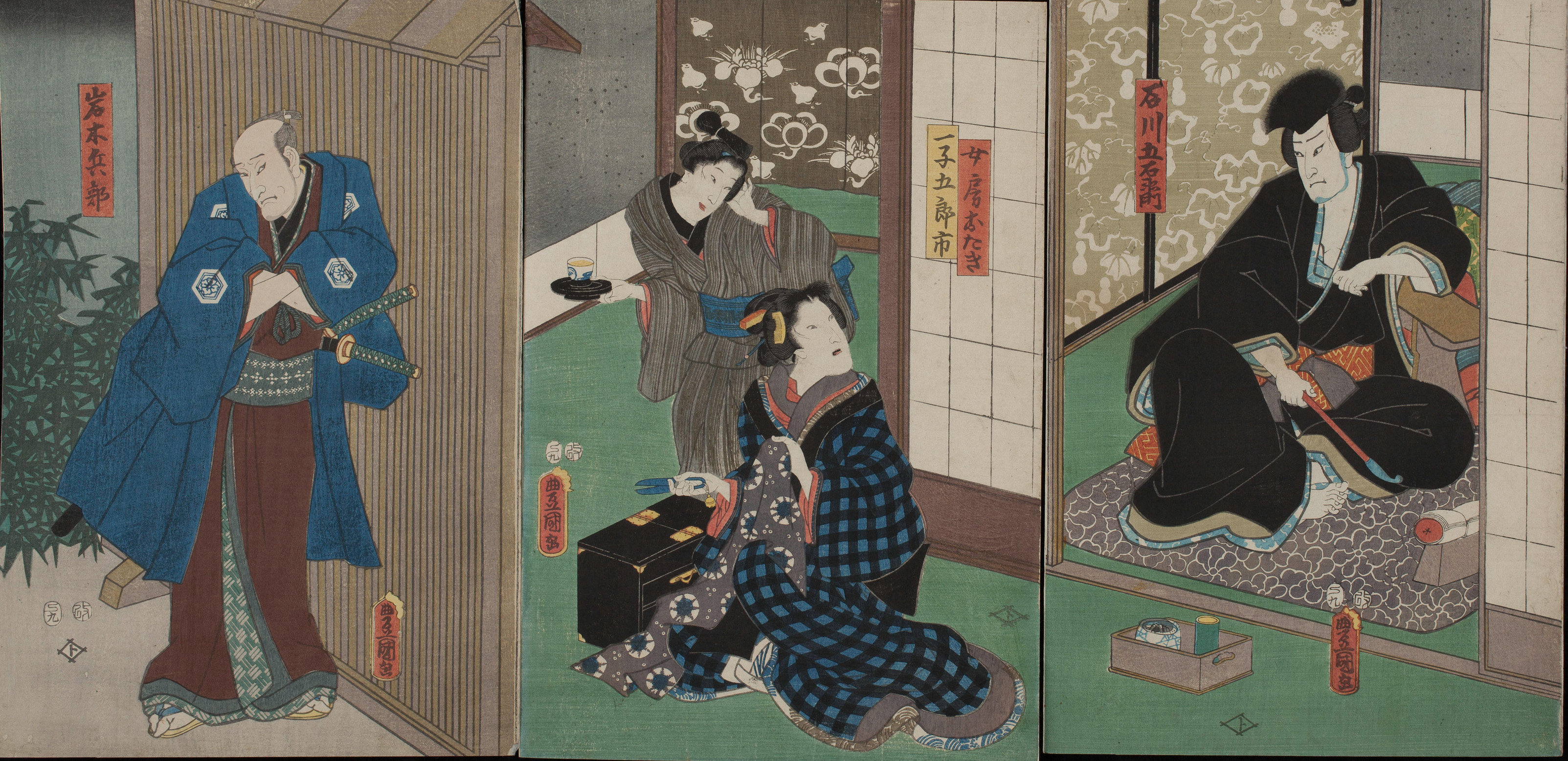 https://data.ukiyo-e.org/uploads/images/2e51950306acc1c9f233475ee2dc3b21.jpg
I am currently researching this triptych for a class of mine and I am unable to find much on it other than the names of the characters, the artist and the year this print occurred in. I was wondering if anyone knows the story or any information about this print. Anything at all would be helpful! Thank you!


---
---