Can you assist me in identifying this pr
---
[ Follow Ups ] [ Post Followup ] [ Ukiyo-e Q & A ]
---
Posted by Richard (73.179.233.18) on April 23, 2020 at 21:11:24: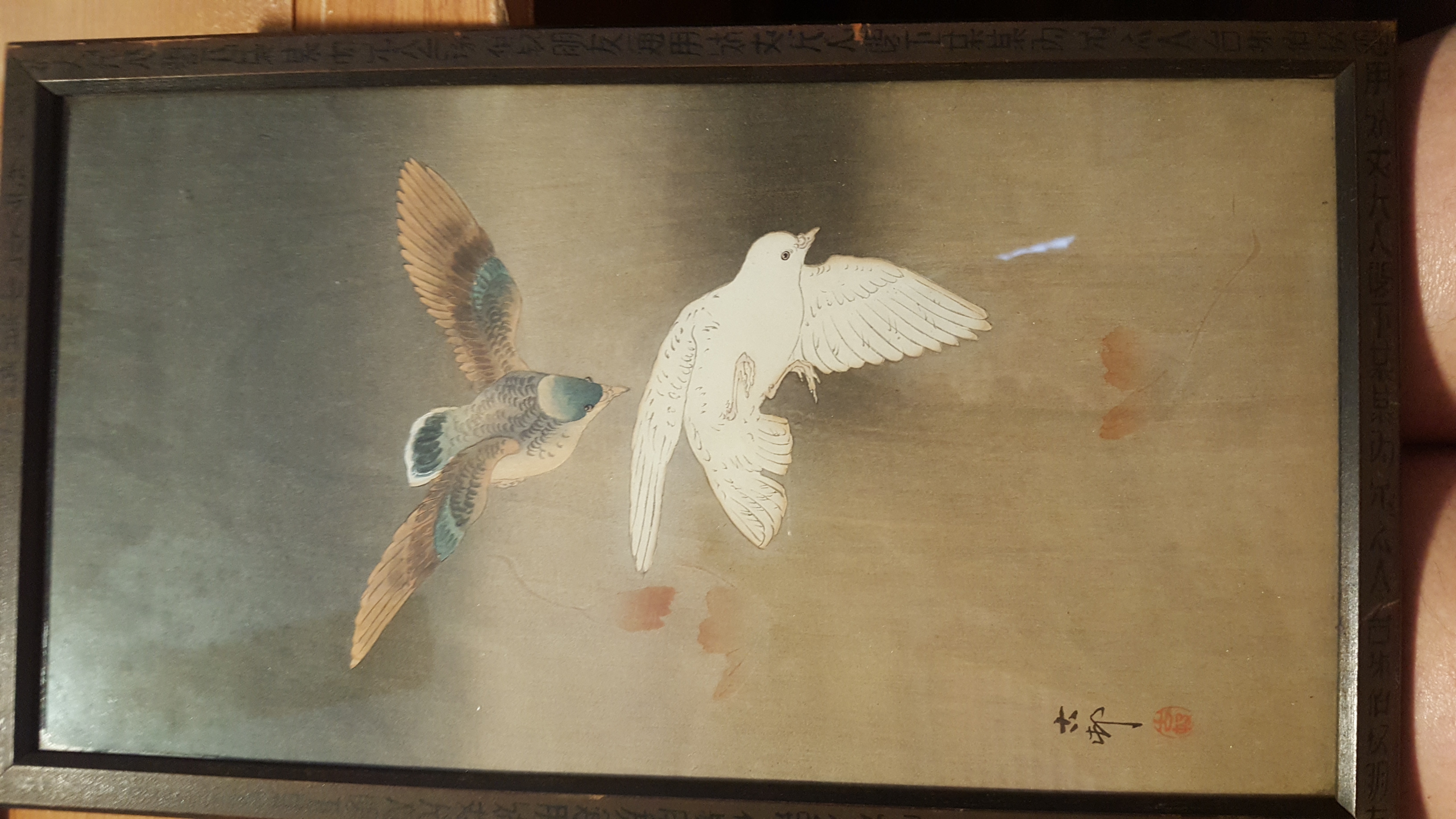 https://data.ukiyo-e.org/uploads/images/00157106ef8386cf10748b04f4d85523.jpg
I recently found a framed print in an old cedar chest that belonged to my grandmother. I would surmise that it is well over 50yrs old as I dont ever recall seeing this and I am 56. It is framed - and the frame is 81/4" x 141/2" and has symbols all around the outside of the frame. Other then that, I have no other information - I dont know if it is Japanese, or not.


---
---