Ky˘sai
---
[ Follow Ups ] [ Post Followup ] [ Ukiyo-e Q & A ]
---
Posted by Guy Pepermans (84.197.53.216) on April 25, 2020 at 11:40:18: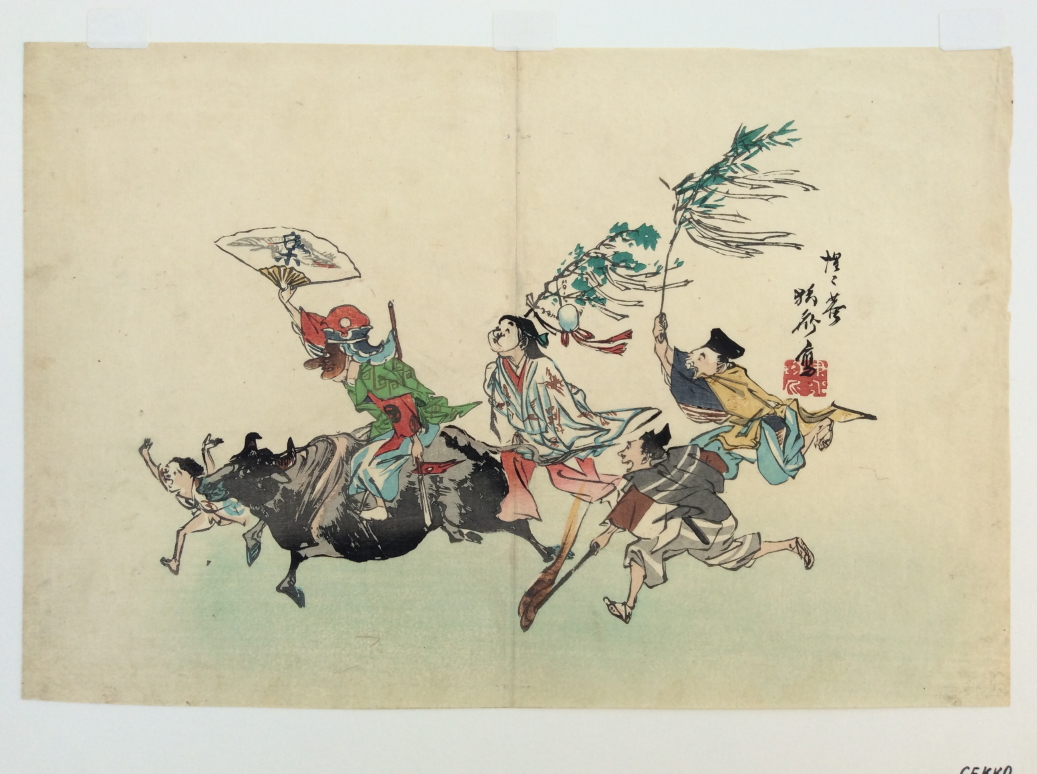 https://data.ukiyo-e.org/uploads/images/2f42e096ada181be9af4debb6c258a98.jpg
Assistance requested regarding the reading of the signature and seal on this print by Kawanabe Ky˘sai.
I read the signature partially as: 惺々?暁斎寫 or 'Seisei ? Ky˘sai sha', third character not read. The seal is not read.
Has someone more info on the subject matter?
Guy.



---
---