Re: Ky˘sai
---
[ Follow Ups ] [ Post Followup ] [ Ukiyo-e Q & A ]
---
Posted by Alec W. (174.105.163.103) on April 25, 2020 at 17:04:42:
In Reply to: Ky˘sai posted by Guy Pepermans on April 25, 2020 at 11:40:18: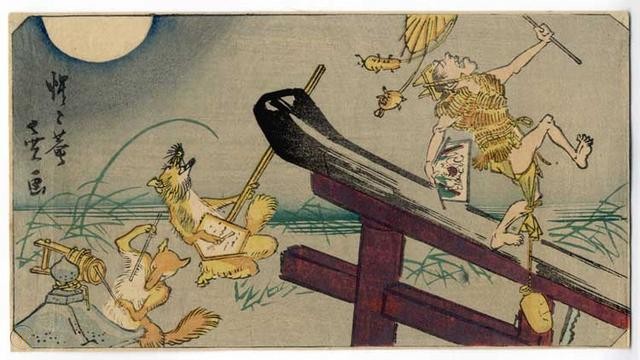 https://data.ukiyo-e.org/uploads/images/0c62bfa326b0fdd2948066dfa5018035.jpg
Hi Guy --
I'm tempted to read that third kanji as "-an" 庵, and the full signature 猩々庵狂斎寫. I've yet to find an example of a "Seiseian" signature in an institutional collection, but here's one pulled from an auction web site.
As per the seal, I'm afraid I'm not much help...
-A


---
---