Meiji era date seals
---
[ Follow Ups ] [ Post Followup ] [ Ukiyo-e Q & A ]
---
Posted by Chris Brooks (136.34.232.115) on April 26, 2020 at 20:37:28: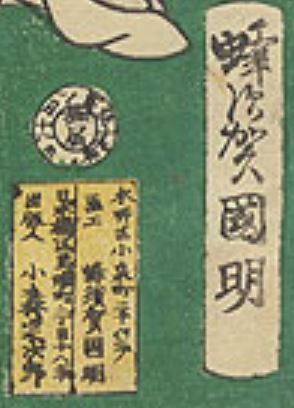 https://data.ukiyo-e.org/uploads/images/f2337276c1fb3134b75ae297447173b7.jpg
Hello
Is there a website or book that shows Meiji era date seals? Andreas Marks book of Ukiyo-e publisher seals has an appendix with Edo era date seals as well as date seals up to 1875. I would like to be able to interpret the circular date seals like the example attached.
Thanks
Chris


---
---